Current Los Angeles Regional Champions: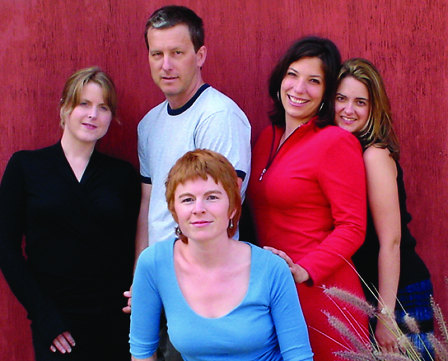 Moira Smiley & VOCO is a visionary blend of voices - redefining harmony singing with the power & physicality of folksong, the avant-garde fearlessness of Bela Bartok and the delicious, vaudevillian accompaniment of cello, banjo, accordion and body percussion. Moira Smiley leads an ensemble of extraordinary musicians who share a passion for spreading powerful, emotional music with lush four-part vocal harmony, cello, accordion and banjo. Original improvisation-built songs steeped in Appalachia and Eastern Europe.

Named #1 a cappella group in the U.S. in 2007, VOCO is the energy of street singing and the elegance of a string quartet. Recently featured in Dirty Linen and on more than 100 radio stations nationwide on NPR's "Harmonia", VOCO has released two critically acclaimed CDs in '08-'09: "Small Worlds" and "Circle, Square, Diamond & Flag". VOCO is sweet, hard-driving Americana mixed with crooked eastern European dance and dissonance. It's all rounded out with body-stompin' percussive movement and joyous, magnificent, hair-raising harmonies - music that mourns and dances at the same time.