2012 Los Angeles Regional Winners: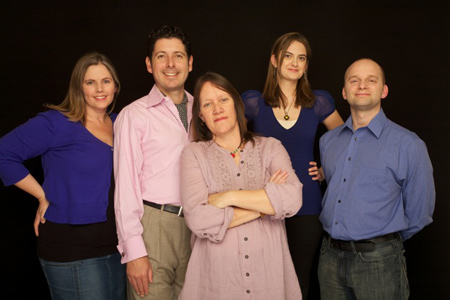 Down 4 The Count - has changed a lot since they were awarded 2nd place at the 2003 Los Angeles Harmony Sweepstakes. The accomplishments of the earlier Down 4 The Count were mostly made by different individuals who have since left the ensemble, but some of those included winning Best Arrangement at two previous LA Harmony Sweepstakes, winning 1st place at the 2009 San Diego A Cappella Competition, and opening for Rockapella in 2010. Regrettably, 60% of the group left in June of 2010. Fortunately, two immeasurably talented singers expressed interest in auditioning for the group: Christine Tavares (formerly of VOCO) and Vincent Johnson (of the Four Freshmen). After a months-long search, the perfect fifth member was found: tenor and vocal percussionist Jason Lingle, graduate of Berklee School of Music and former member of the Paige Cavanaugh trio. D4TC is excited to be back at the Los Angeles Harmony Sweepstakes after a two-year hiatus with new members because it's like bringing a new boyfriend home to meet Mom. Despite having experienced so much change, Down 4 The Count is much the same as it was at its inception: a remarkably low-drama group of very talented people who sing fun, clever, and innovative vocal arrangements.
2012 Los Angeles Regional: Second Place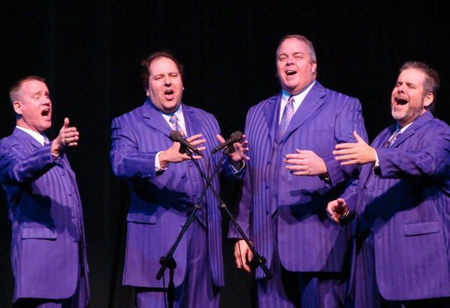 2012 Los Angeles Regional: Third Place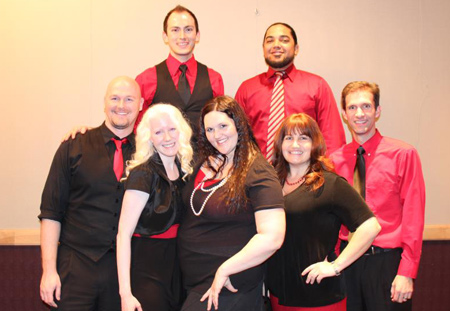 Frequency - is a 7-member all-vocal "A cappella" band located in Orange County, California and focused on the great pop-rock songs of the 70s, 80s, 90s, and today! We pride ourselves on bringing a passion and energy to the music that comes straight from the human voice—the most versatile instrument ever created!