2012 Los Angeles Regional Winners: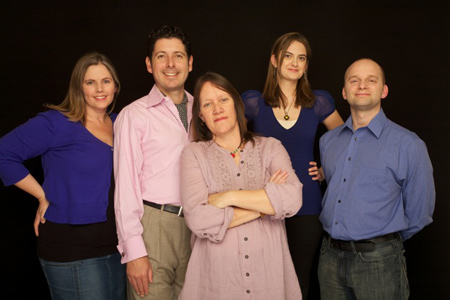 Down 4 The Count began in 2003, when six CSU Northridge students in the University's vocal jazz ensemble found they shared a common interest: wanting to sing ensemble vocal jazz without those pesky instrumentalists: in other words, A Cappella! Since that time, Down 4 The Count has won multiple awards (including three song-arrangement awards and 1st place at the 2009 San Diego A Cappella Competition) and they have performed at venues all over the greater Los Angeles and San Diego area, including the Jazz Bakery, The Coach House, The Coffee Gallery Backstage, San Diego IndieFest, and many more.

They have opened for both Rockapella and for Sixthwave. Their debut album, released in 2008, is for sale at Singers.com, on iTunes, Amazon, and probably several more. Although the group line-up has changed significantly since its inception, D4TC still features original arrangements with a distinctly jazz flavor.
2012 Los Angeles Regional: Second Place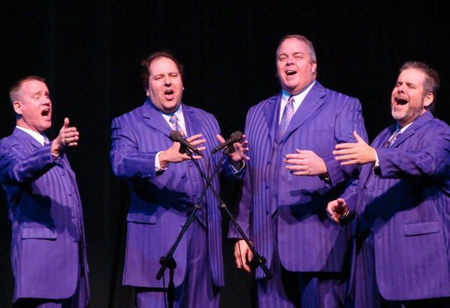 Quadraphonics
Although this quartet has only been together a little over a year, the members of the group have decades of quartet experience. In October of 2011, they competed against 25 other quartets from the Evergreen District & ultimately won the contest holding the highest scores in all three judging categories of Music, Singing and Presentation.
2012 Los Angeles Regional: Third Place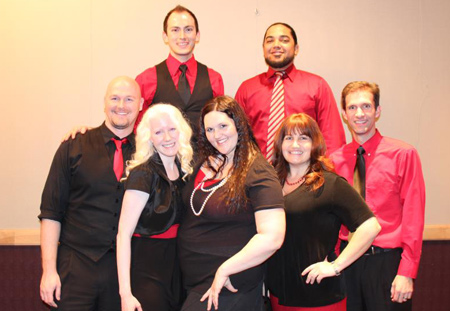 Award-winning Frequency is a vocal band founded in 2009 and dedicated to performing songs from the 70s to today with a focus on the story in the music. Music is part of the living soundtrack of our lives-the music that plays in the background of important moments and that we associate with our most important memories. With a passionate and thoughtful delivery, we take the audience on a personal trip through music they know and grew up with, inviting them to remember the moments and experience the emotions all over again. Like the old analog radio frequencies that first delivered many of these songs, all-vocal Frequency brings the audience a reminder of some of their favorites.