2010 Los Angeles Regional Winners: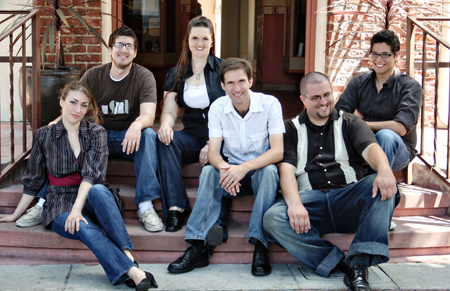 SoundStage constantly impresses audiences both at home and abroad with their tight, unexpected harmonies and passionate delivery. Founded in 2006, their 2008 win of the LA Regional Harmony sweepstakes has catapulted them to appear on ABC's "The View" as well as a touring headline performance for the 2009 International Contemporary A Cappella Festival in Taipei, Taiwan. Their consistent jazz sensibility (with an infusion of funk) has taken them from shopping malls, to professional sporting events, to international conferences, to high school auditoriums, to county fairs, and local churches, where they have been described as "the white, suburban step-child of Take 6 and Earth, Wind, and Fire."
2010 Los Angeles Regional: Second Place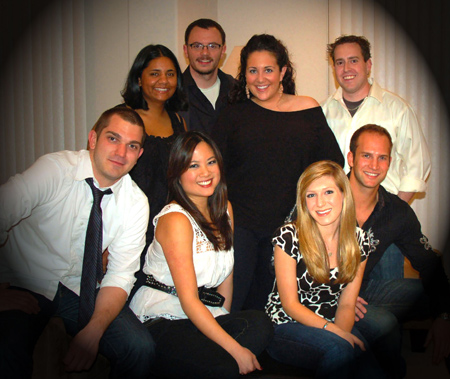 Pitch, Please!
In 2010, Pitch, Please! erupted onto the a cappella scene in response to growing "anti-instrument" sentiment in the greater Los Angeles area. Made up of occasionally hard-working professionals in TV, film, market research, studio recording, advertising and teaching arenas, Pitch, Please! has a collective 56 years of a cappella experience. So unofficially speaking, our first performance took place in 1954, when vocal percussion was still considered some type of witchcraft. Pitch, Please! aint yo' daddy's a cappella. It aint yo mama's neither. But it might be your sister's…and that's the way we like it.
2010 Los Angeles Regional: Third Place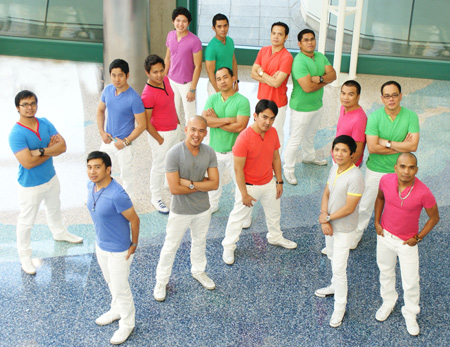 Prime Note Ensemble
Prime Note Ensemble - was the 1st all male Filipino choral group based in Saudi Arabia, where it was founded in 2001. Originally 25-strong, the 17 members now call Southern California home since 2009. The group's first international competition was in Xiamen, China in 2006, and Graz, Austria in 2008 at the World Choir Games. Prime Note was awarded the bronze & silver medals respectively, in the male chamber choir category. In 2007, the group was among the 15 invited participating choirs at the 14th Festival International Chant de Choral in Nancy, France. Participated in last year's LA Regional Harmony Sweepstakes, where they placed 3rd and was voted "audience favorite".