2009 Los Angeles Regional Winners: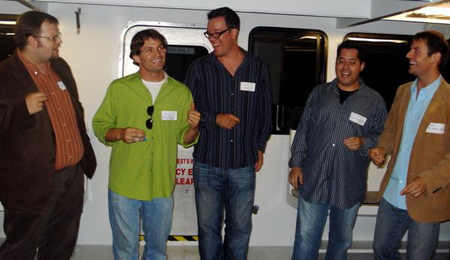 Evolution is an all male Vocal Rock Band, based on the Westside in LA. Together, these gentlemen use lyrical, tight harmonies, and a powerful synergy that creates great music and an entertaining good time. EVOLUTION plans to "Heal the World Through Harmony" using original arrangements ranging from the 50's to today's pop hits, as well as creative, ground-breaking originals that help their audiences think outside the box. Ladies and gentlemen, "Let EVOLUTION sing"!
2009 Los Angeles Regional: Second Place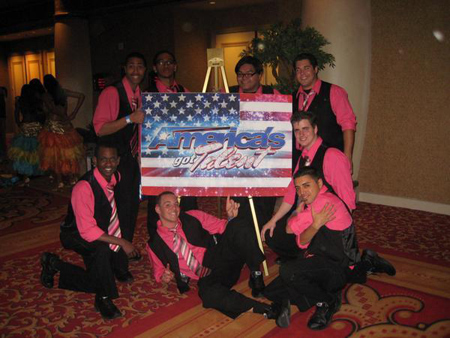 These Guys has been Thrilling audiences since 2005. They have made network T.V. appearances, opened for platinum recording artists, and been awarded in numerous music competitions. This all male ensemble sings Jazz, Hip Hop, R and B, Barbershop, Doo Wop, Rock , and Boogaloo. This will be These Guys first appearance in Harmony Sweepstakes.
2009 Los Angeles Regional: Third Place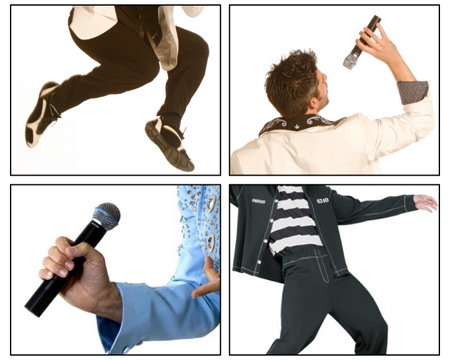 King4
The King lives – in quadruplicate! Live from Las Vegas, four sweet harmony crooning Elvi keep the spirit of the King of Rock & Roll burning strong… burning like a hunka hunka burnin love. Singing the greatest hits of the King, as well as songs he would have sung had he lived long enough, the King4 shake their collective pelvises regularly on Las Vegas stages, for corporate clients and private events, and at arts festivals and in concert halls. Viva Las Vegas!