2008 Los Angeles Regional Winners: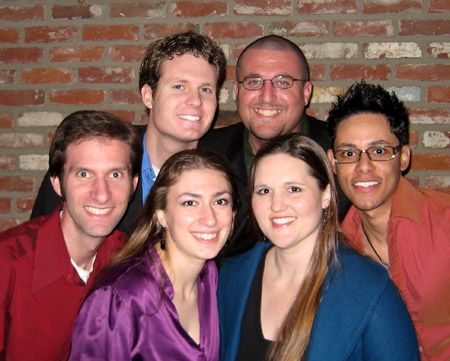 SoundStage constantly impresses audiences both at home and abroad with their tight, unexpected harmonies and passionate delivery. Founded in 2006, their 2008 win of the LA Regional Harmony sweepstakes has catapulted them to appear on ABC's "The View" as well as a touring headline performance for the 2009 International Contemporary A Cappella Festival in Taipei, Taiwan. Their consistent jazz sensibility (with an infusion of funk) has taken them from shopping malls, to professional sporting events, to international conferences, to high school auditoriums, to county fairs, and local churches, where they have been described as "the white, suburban step-child of Take 6 and Earth, Wind, and Fire."
2008 Los Angeles Regional: Second Place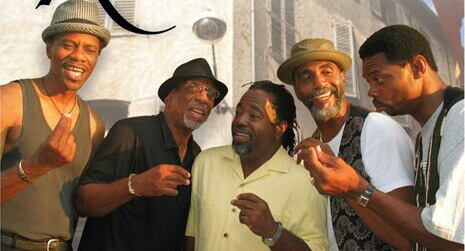 Renaissance - is an all a cappella quintet, dedicated to showcasing and preserving the critical art form of street corner style; doo-wop singing. The group is equally adaptable to film, TV & stage as they are beneath the street lamp. Not just another singing group, Renaissance intertwines social and cultural awareness themes in their music offering "food for the spirit" as well as the soul. Whether it's a soul stirring tribute to the legendary Sam Cooke, love songs for the ladies, Black History themed conscious music or a rousing Gospel celebration, their superb vocal skills shine through. These Cats can flat out sing and their infectious energy is quite entertaining as they transport their audience to another space and time.
2008 Los Angeles Regional: Third Place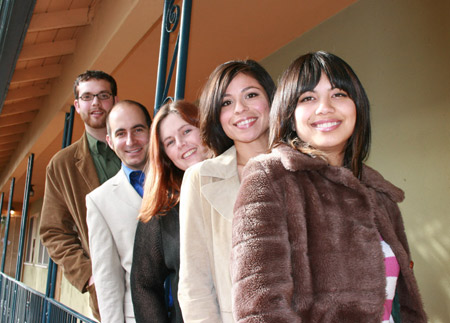 Down 4 The Count began in 2003, when six CSU Northridge students in the University's vocal jazz ensemble found they shared a common interest: wanting to sing ensemble vocal jazz without those pesky instrumentalists: in other words, A Cappella! Since that time, Down 4 The Count has won multiple awards (including three song-arrangement awards and 1st place at the 2009 San Diego A Cappella Competition) and they have performed at venues all over the greater Los Angeles and San Diego area, including the Jazz Bakery, The Coach House, The Coffee Gallery Backstage, San Diego IndieFest, and many more.

They have opened for both Rockapella and for Sixthwave. Their debut album, released in 2008, is for sale at Singers.com, on iTunes, Amazon, and probably several more. Although the group line-up has changed significantly since its inception, D4TC still features original arrangements with a distinctly jazz flavor.