2006 Los Angeles Regional Winners: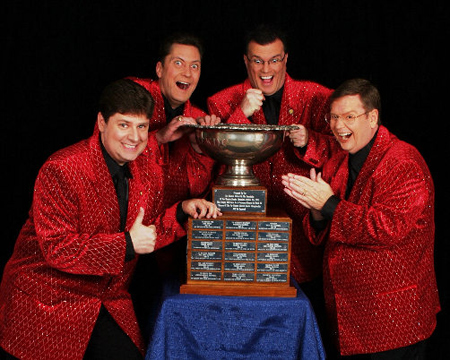 Hi-Fidelity is considered to be one of the top a cappella show quartets in the country with a locked sound, creative packages and an extremely unique sense of humor (perhaps twisted?). Hi-Fidelity is the current Champions of the Barbershop Harmony Society's Far Western District. They have also taken top honors at another national "mixed" a cappella contest in 2002 when they were crowned the Buckeye Invitational Grand Quartet Champions. Their CD, "Almost Live" has been a big hit, and one cut (Blackbird Parody) was nominated for a CASA award in 2005. You may have seen them in some commercials too! Either as the Roto-Rooter plumbers or promoting the popular X-Box game "Tao Feng, Fist of the Lotus" (a very "painful" commercial - Check it out at www.hifidelityquartet.com). The guys are also members of the current International chorus champions, Masters of Harmony.
2006 Los Angeles Regional: Second Place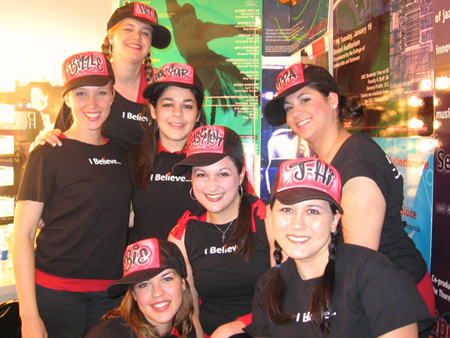 Vocal Ease is the University of Arizona's premeire women's a cappella ensemble. This year, Vocal Ease is 7 members strong and performing a wide variety of music, including pop, gospel, R&B, jazz, and country. Vocal Ease has a reputation for being one of the hottest all-female a cappella groups around. The VE ladies released their first full-length album in December 2004, and followed that with the release of an EP in February of 2006. Vocal Ease just competed in the West region's ICCA quarterfinals at the University of Southern California, where they took third place honors. Vocal Ease is very honored and excited to be involved in Harmony Sweepstakes again .
2006 Los Angeles Regional: Third Place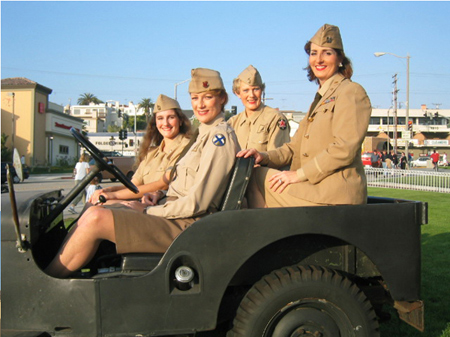 Forever Paisley
The name - whimsy: the sound perfection. Singing together since 2002 Forever Paisley have already earned the reputation as a classic quartet who knows how to keep the troops happy!