2005 Los Angeles Regional Winners: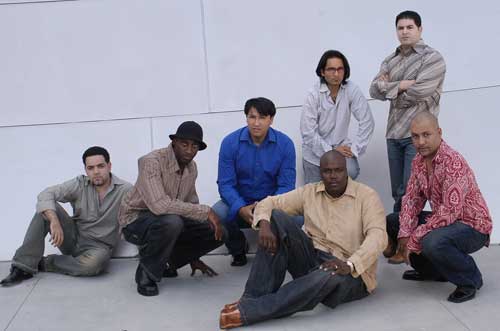 Undivided is an outstanding a cappella male sextet formed in the spring of 2001. With a wide range of musical influences such as Latin, Gospel, Contemporary Christian, Reggae, Pop, Jazz, R&B, and Rock, they have created a distinctive style of their own. They are well respected for their tight harmony, amazing blend, original compositions, and arrangements. Undivided seeks to re-invent a cappella music by creating innovative arrangements and positive music for today's youth.
2005 Los Angeles Regional: Second Place

The first thing you should know about this group is that if you mention swimsuit models, they break out in hives. Big, nasty, professional-wrestler-sized hives. Next, one of them has a nervous tic, where if your name is Bernice, he'll try to pick your nose. Lastly, whoever owns the lime green 2001 Lexus with California vanity plate that reads "tanman," you should immediately return to your vehicle, because the entire Green Bay Packers football team is waiting there to present you with flowers..
2005 Los Angeles Regional: Third Place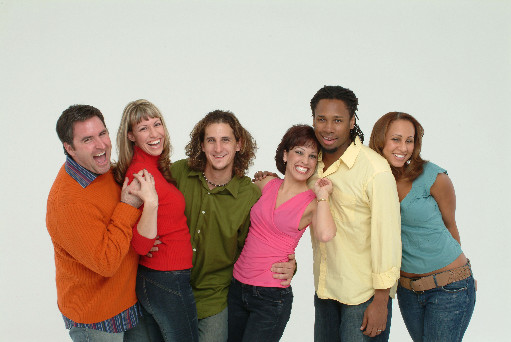 Made up of six excellent vocalists from every musical background (rock, pop, classical, opera, etc.), VYBRATION combines the strengths and diversity of all to form a brand new sound- brought together by earth-rumbling vocal bass and frighteningly real, drum-kit-sounding vocal percussion. Originally brought together by the vocal band "Groove 66" at Disney's California Adventure (where they enjoyed a two and a half year run as the most popular live entertainment attraction in the park), VYBRATION has expanded its repertoire and become more accessible to audiences everywhere without dropping one beat from the excitement and entertainment-value they showcased while working for "the Mouse".