2005 Los Angeles Regional Winners: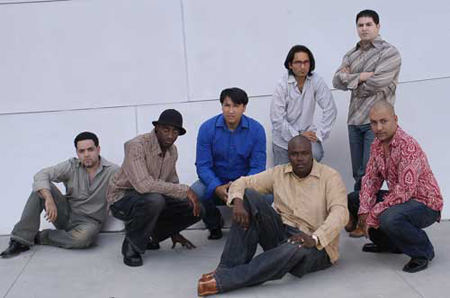 With ten years of musical career, four albums, a Latin Grammy nomination, six CARA nominations and two awards this year 2010 for best religious album and best song of religion, among other numerous awards, combined with thousands of records sold worldwide, the charismatic and cheerful style Undivided continues to conquer hearts in the U.S. and Latin America.

Undivided is a vocal group made up of six young people who play music a cappella style. Breaking the language barrier, playing their songs in Spanish, English and Portuguese. The group enjoys a variety of musical influences such as gospel, R & B, Jazz, Pop, Reggae, Rock, Salsa, Merengue and other Latin fusions are achieved by the skill and facility to play music with their voices.

These young people are not satisfied with what they have achieved, but are always looking for innovative and different ways to reinvent his style within the genre a cappella, a feature that allowed you to excel as one of the best vocal groups in the world. These young people have a musical talent that not only captures the ear with modern harmonies and musical arrangements, but they combine their voices with the visual aspect to provide a show without boundaries.
2005 Los Angeles Regional: Second Place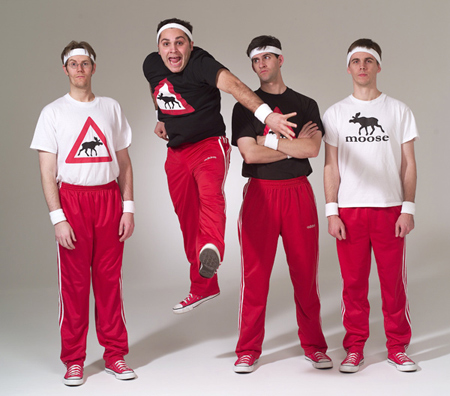 Moosebutter is a four-man comedy a cappella group. They have won awards from the Contemporary A Cappella Society(Best Comedy Song, 2004), The Harmony Sweepstakes (2003 International Finals runners-up), had their music included on compilation albums (Doctor Demento Basement Tapes 2005, Sing II 2005) and played live shows in front of audiences around the United States. Their tight harmony and eclectic humor have charmed audiences through two albums and countless live performances.

To handle all the performance requests they receive, moosebutter has several casts of performers. They perform with three, four, or five singers, depending on the show, and have done just about every kind of show you can imagine (Punk rock show? Check. National television? Check. Wedding reception? Check.).
2005 Los Angeles Regional: Third Place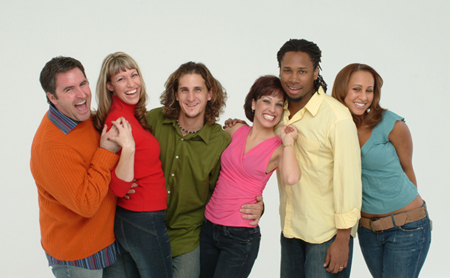 Vybration was formed in 2001 to perform at Disney's California Adventure under the name "Groove 66". The band quickly became the park's most popular atmosphere group. Its members are some of the most powerful, versatile, and in demand vocalists in all of Southern California with resume credits spanning from broadway, television, and film, to orignial rock bands, and pioneering modern music projects. Vybration is unlike many acapella sextets out there, covering a variety of music that includes traditional jazz tunes like Blue Skies and Fly Me to the Moon, rock n roll songs like Lenny Kravitz's Fly Away, pop hits such as Michael Jackson's Wanna Be Startin Something and many many more. All that have witnessed the magic in music that Vybration creates can tell you that, "Vybration is a force to be reckoned with!"