2004 Los Angeles Regional Winners: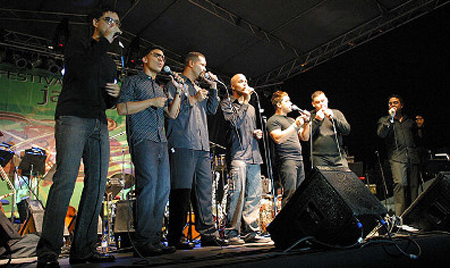 Alpha
Back in the early 90s, Alpha brought imagination, determination, and integrity to their artistry when the model for groups of their kind was a safe commercial blend. Their superiority in every aspect of vocal arranging and performing began to get them known in Puerto Rico and Latin America. Their performances in major sporting events, as background vocalist with award winning vocalist and bands, and several appearances on entertainment TV programs has earned them their place as one of the most enduring and best-loved vocal groups in Puerto Rico. Truly inspired by groups like Boyzz to Men, Glad, and Take 6, Alpha fashioned their own a cappella style: "a Latin Jazz Gospel vocal band where ALL the instruments are sung instead of played¾. Get ready to have the most fun you can legally have while listening a cappella. Que sabor!
2004 Los Angeles Regional: Second Place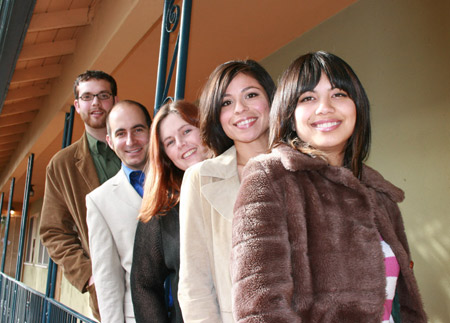 Down 4 The Count began in 2003, when six CSU Northridge students in the University's vocal jazz ensemble found they shared a common interest: wanting to sing ensemble vocal jazz without those pesky instrumentalists: in other words, A Cappella! Since that time, Down 4 The Count has won multiple awards (including three song-arrangement awards and 1st place at the 2009 San Diego A Cappella Competition) and they have performed at venues all over the greater Los Angeles and San Diego area, including the Jazz Bakery, The Coach House, The Coffee Gallery Backstage, San Diego IndieFest, and many more.

They have opened for both Rockapella and for Sixthwave. Their debut album, released in 2008, is for sale at Singers.com, on iTunes, Amazon, and probably several more. Although the group line-up has changed significantly since its inception, D4TC still features original arrangements with a distinctly jazz flavor.
2004 Los Angeles Regional: Third Place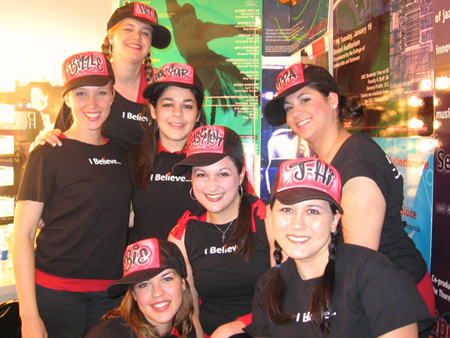 Vocal Ease
Blended harmonies filling the hall with symmetry of sound, that's Vocal Ease, University of Arizona's premier, female, a cappella vocal ensemble. From being featured artists at the Tucson Jazz Society's Primavera concert in Spring 2001 to providing music while customers enjoy a cup of java, this versatile performing group is in their third season of performing.