2003 Los Angeles Regional Winners: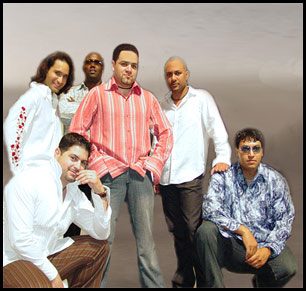 Undivided Musical Group was formed, in their eyes, as an accident, but later they realized that God had led them to become one in Christ through a cappella music, and has continued to lead them into this world that needs Jesus, giving people hope and a greater understanding about the wonderful Gospel. Hence, the name Undivided which they felt well suited for what they are and what Christianity should be.
2003 Los Angeles Regional: Second Place

Funk Divas
The Funk Divas are an a cappella force to be reckoned with. Hailing from all over the world, (Sweden, Chile, Russia, New Caledonia, and the United States) these five women are blending their voices as one with a fresh, contemporary sound. Each a dynamic soloist in her own right, these five artists represent the best vocal talent that Musicianis Institute has to offer. With custom tailored arrangements by Douglas Wood (formerly of the award-winning Chicago Voice Exchange) the Funk Divas will rock the house with soul, passion & air-tight harmonies.
2003 Los Angeles Regional: Third Place

Probing the no-man's land between conventional hard rock and contemporary a cappella, Social Experiment rips through a wide range of rock music -- from classics like Van Halen and Pat Benatar to alternative and modern styles like Linkin Park and Ben Folds Five. Their contagious intensity combines with a playful, tongue-in-cheek style to make for a compelling stage show.