2003 Los Angeles Regional Winners: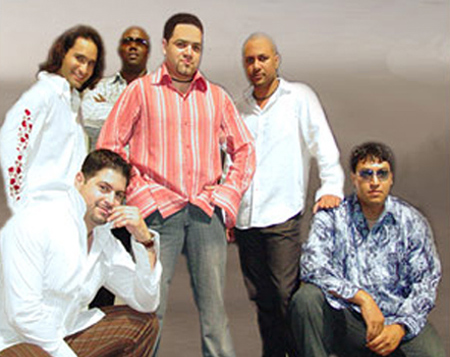 With ten years of musical career, four albums, a Latin Grammy nomination, six CARA nominations and two awards this year 2010 for best religious album and best song of religion, among other numerous awards, combined with thousands of records sold worldwide, the charismatic and cheerful style Undivided continues to conquer hearts in the U.S. and Latin America.

Undivided is a vocal group made up of six young people who play music a cappella style. Breaking the language barrier, playing their songs in Spanish, English and Portuguese. The group enjoys a variety of musical influences such as gospel, R & B, Jazz, Pop, Reggae, Rock, Salsa, Merengue and other Latin fusions are achieved by the skill and facility to play music with their voices.

These young people are not satisfied with what they have achieved, but are always looking for innovative and different ways to reinvent his style within the genre a cappella, a feature that allowed you to excel as one of the best vocal groups in the world. These young people have a musical talent that not only captures the ear with modern harmonies and musical arrangements, but they combine their voices with the visual aspect to provide a show without boundaries.
2003 Los Angeles Regional: Second Place

Funk Divas
The Funk Divas are an a cappella force to be reckoned with. Hailing from all over the world, (Sweden, Chile, Russia, New Caledonia, and the United States) these five women are blending their voices as one with a fresh, contemporary sound. Each a dynamic soloist in her own right, these five artists represent the best vocal talent that Musicianis Institute has to offer. With custom tailored arrangements by Douglas Wood (formerly of the award-winning Chicago Voice Exchange) the Funk Divas will rock the house with soul, passion & air-tight harmonies.
2003 Los Angeles Regional: Third Place

Social Experiment
Probing the no-man's land between conventional hard rock and contemporary a cappella, Social Experiment rips through a wide range of rock music -- from classics like Van Halen and Pat Benatar to alternative and modern styles like Linkin Park and Ben Folds Five. Their contagious intensity combines with a playful, tongue-in-cheek style to make for a compelling stage show.