2002 Los Angeles Regional Winners: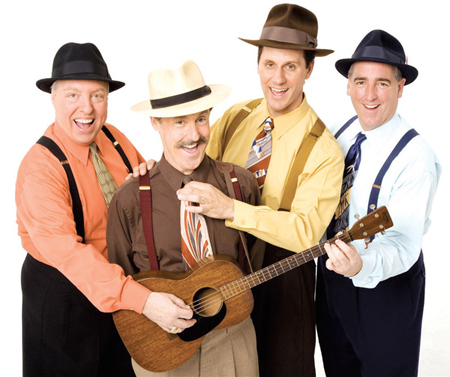 The Perfect Gentlemen provide the perfect blend of harmony and humor harkening back to the days of Vaudeville. Preserving America's great vocal sounds from a time when music was music, The Perfect Gentlemen recreate the close harmonies of such legendary groups as The Ink Spots and the Pied Pipers, while including the era's great comic songs made famous by the likes of Louis Jordan and The Hoosier Hotshots.

A typical performance by The Perfect Gentlemen includes marvelous melodious music mingled with masterful mirth, mischief, and merry-making. The group's versatility allows for effortless shifts between vocal styles with an air of ease, whether singing a cappella or accompanied by guitar or ukulele. Their signature piece, Salute to the 20th Century, is a humorous take on the de-evolution of music over the last century, illustrated by singing the same song in the style of Barbershop, Dixieland, Blues, Big Band, Doo-Wop, Bluegrass, Disco, Techno Punk, and Rap, complete with visuals that delights audiences of all ages time and time again.
2002 Los Angeles Regional: Second Place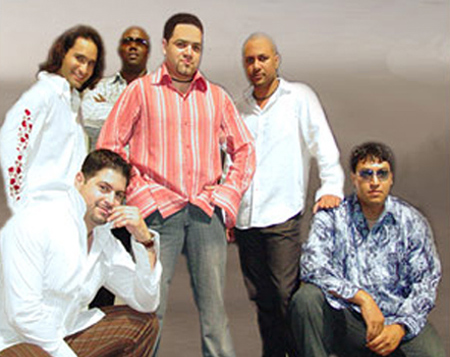 With ten years of musical career, four albums, a Latin Grammy nomination, six CARA nominations and two awards this year 2010 for best religious album and best song of religion, among other numerous awards, combined with thousands of records sold worldwide, the charismatic and cheerful style Undivided continues to conquer hearts in the U.S. and Latin America.

Undivided is a vocal group made up of six young people who play music a cappella style. Breaking the language barrier, playing their songs in Spanish, English and Portuguese. The group enjoys a variety of musical influences such as gospel, R & B, Jazz, Pop, Reggae, Rock, Salsa, Merengue and other Latin fusions are achieved by the skill and facility to play music with their voices.

These young people are not satisfied with what they have achieved, but are always looking for innovative and different ways to reinvent his style within the genre a cappella, a feature that allowed you to excel as one of the best vocal groups in the world. These young people have a musical talent that not only captures the ear with modern harmonies and musical arrangements, but they combine their voices with the visual aspect to provide a show without boundaries.
2002 Los Angeles Regional: Third Place

Heartfire
Heartfire is a female a cappella trio that delights in sharing their music with children and adults of all ages. Drawn together by the sheer joy of making music, these three multi-talented performers light up any stage or street with their enthusiasm, vocal harmonies and gentle sense of humor. Their repertoire ranges from swing and jazz to spiritual selections to various popular songs of the ages. Heartfire also offers an Andrews Sisters repertoire, complete with costumes and wigs