2002 Los Angeles Regional Winners: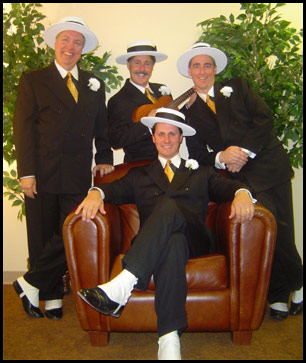 Dan Jordan, Tim Reeder, Mike Economou, and Jim Campbell make up The Perfect Gentlemen. They have collectively appeared in over 1500 shows, in over 40 states plus tours of England, Germany, Sweden, Russia, Canada, Mexico, and the West Indies. Collective appearances on The Simpsons, ER, Blossom, Home Improvement, The Tonight Show with Jay Leno, gold and platinum recordings with Neil Diamond, and appearances with The King's Singers, The Osmond Brothers, David Frost and Jonathan Winters, are just a few of their many entertainment industry credits.
2002 Los Angeles Regional: Second Place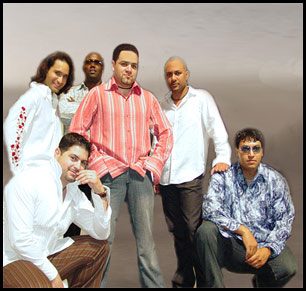 Undivided MG is a Southern California Gospel a cappella sextet. The members of Undivided MG come from different Latin American countries: Panama, Venezuela, Mexico, Colombia, and the Dominican Republic. Undivided MG was born one year ago in the choir room of the member s local church, when three friends decided to learn a song from Take 6. Their mission was to seek and find the right voices to fit those of the song. Slowly, but surely every member was invited to join. After the song was learned, we thought it would be a blessing to sing together and make it an official singing ministry. Undivided MG uses their voices to praise God in different styles, however, the group is well known in the area for their Latin a cappella sound.
2002 Los Angeles Regional: Third Place

Heartfire
Heartfire is a female a cappella trio that delights in sharing their music with children and adults of all ages. Drawn together by the sheer joy of making music, these three multi-talented performers light up any stage or street with their enthusiasm, vocal harmonies and gentle sense of humor. Their repertoire ranges from swing and jazz to spiritual selections to various popular songs of the ages. Heartfire also offers an Andrews Sisters repertoire, complete with costumes and wigs