1990 Los Angeles Regional Winners: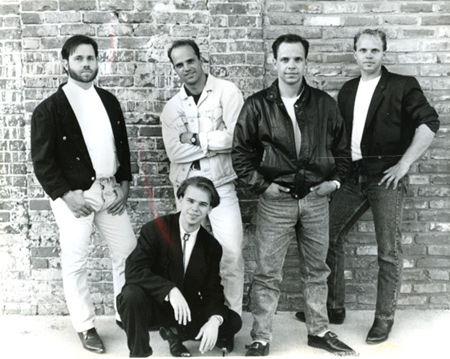 SIX are six real brothers. They actually come from a family of ten brothers, no sisters and are the six oldest in the family. Apparently their mom and dad (Arnold and Joyce Knudsen) wanted a girl.

Barry Knudsen is the eldest and was born in Davenport, Iowa. Kevin Knudsen is second and was born in Farmington, New Mexico. Lynn Knudsen is third and was born in Mesa, Arizona. Jak Knudsen is fourth and was born in El Paso, Texas. Owen Knudsen is fifth and was born in Seattle, Washington and Curtis Knudsen, number six, was born in Seattle as well. Their father worked where he could to support his family which explains their nomadic beginnings.

The four younger brothers are a huge support to their six older performing brothers and play an important part behind the scenes.