2012 Chicago Regional Winners: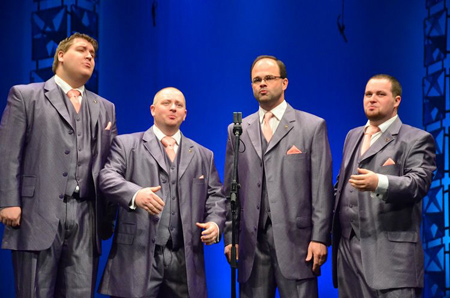 Rooftop Rhythm
Rooftop Rhythm began in Spring of 2010 when Jacob, Nate, and Ashley began looking for a bass singer to complete the group. After a short search, Steve was brought into the fold and things took off. The quartet honed their style through practice, recreation, and a rough two weekends roofing a garage. Sure, Steve nailed Jakeís jeans to the roof, but the quartet survived and became close friends and hard workers. In July, their hard work paid off when they finished 49th in the world at the Barbershop Harmony Society International Convention. Rooftop Rhythm has sung in many venues, including contests, barbershop shows, corporate meetings, sporting events, and private functions. Itís rare for these four gentlemen to turn down the opportunity to show folks how great a cappella music can be. With a varied repertoire that includes barbershop, jazz, opera, Americana, and gospel, youíre sure to find something you like
2012 Chicago Regional: Second Place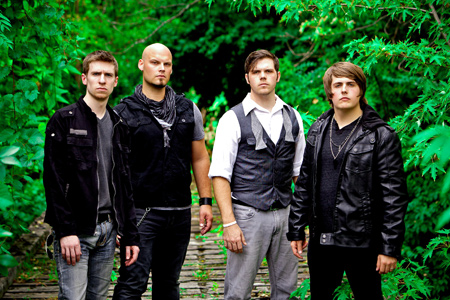 Cutting-edge arrangements, tight vocal percussion and spirited harmonies are just some of the phrases used to describe Nashville based vocal group Breath of Soul. Since 2006, the group has brought their unique a cappella tunes to festival, concert, and church audiences throughout the United States and abroad.

Before their relocation from the midwest to Nashville, TN, Breath of Soul was formerly titled 5one - so named for the familiar music cadence, V-I. The group originated at Millikin University in Decatur, IL and three of the five founding members of 5one still perform with the group today.
2012 Chicago Regional: Third Place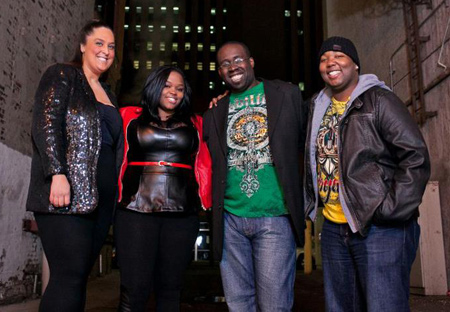 Based in Cedar Rapids Iowa, Sunday Afternoon's (SA) distinguished sound comes from the diversity of each member of the band. We strive to perform high energy, family friendly shows and we pride ourselves in our ability to incorporate a wide variety of music genres into all performances, including but not limited to: pop, R&B, rock, techno and even a little country. SA has performed for hundreds of people at various state fairs, ball games, wine tastings, and concerts in Iowa as well as Illinois, Missouri, North Carolina, and Virginia. We aim for everyone to leave our performances satisfied.