2011 Chicago Regional: Third Place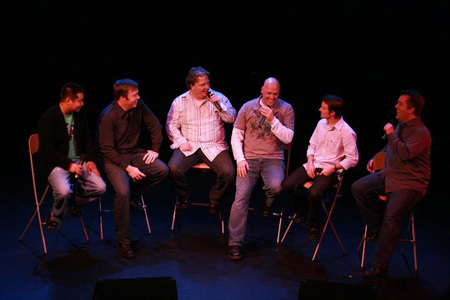 Established in 2005 and named after late-night rehearsals, Up 'til 2 rocks out with unique style. This hard-hitting group of vocalists is indeed a "band." Minimally equipped with their voices and microphones, they cover low to high, and dazzle audiences of all ages. With backgrounds in classical voice, a cappella, rock, musical theater and jazz, each Up 'til 2 member adds a unique element to the band. Their blend of live music and theater will have you laughing to the sounds of current and classic radio hits, Motown, jazz, and funk.
2011 Chicago Regional Winners: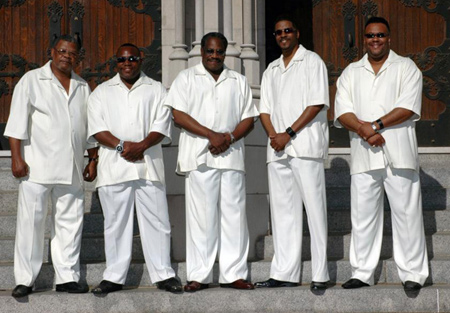 The Brotherhood Singers (from Covington, KY and Cincinnati, OH) are among the very few remaining quartet style groups that still perform in the old-school acappella fashion. The Singers specialize in the intricate and emotional four-part harmony "jubilee" style pioneered by such legendary groups as the Dixie Hummingbirds. the Golden Gate Quartet, the Soul Stirrers and The Harptones of Cincinnati. The Brotherhood Singers started singing at the 9th Street Baptist Church in Covington, KY in 1986 and has performed in churches, secular music venues and television spots throughout the U.S., Canada and in Spain (which they have toured 17 times).
2011 Chicago Regional: Second Place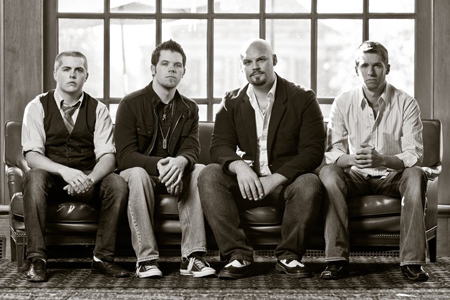 Cutting-edge arrangements, tight vocal percussion and spirited harmonies are just some of the phrases used to describe Nashville based vocal group Breath of Soul. Since 2006, the group has brought their unique a cappella tunes to festival, concert, and church audiences throughout the United States and abroad.

Before their relocation from the midwest to Nashville, TN, Breath of Soul was formerly titled 5one - so named for the familiar music cadence, V-I. The group originated at Millikin University in Decatur, IL and three of the five founding members of 5one still perform with the group today.