2010 Chicago Regional Winners: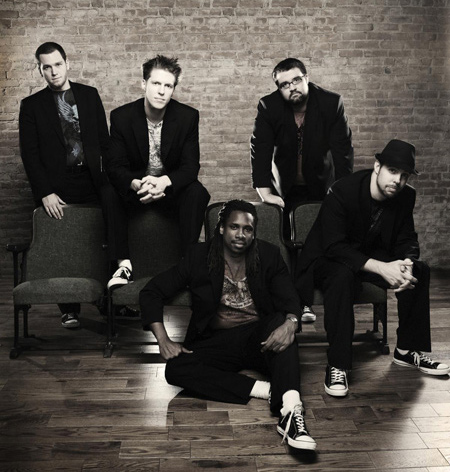 A cappella. It's technically what we do. But we're not your bow-tie barbershop quartet. We're a vocal band. Which means we do more than sing - we perform - engaging audiences in a rich blend of harmonies while entertaining them.

Home Free has performed for a diverse and extensive clientele, ranging from the Minnesota Vikings, to Fortune 500 companies, Celebrity and Norwegian Cruise Lines, Allied Concert touring services, the Dutton Family from America's Got Talent and many, many more. It also devotes its time to educating and encouraging music in the public schools through innovative workshops and concert fundraising. To date, its programs have already raised tens of thousands of dollars for schools in Minnesota.
2010 Chicago Regional: Second Place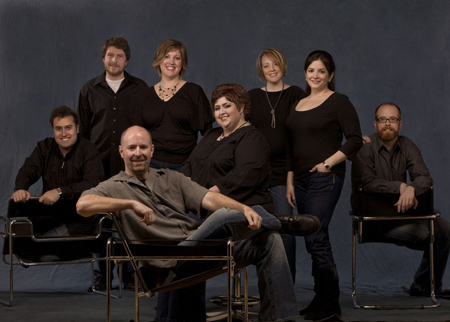 An Octave Above is a group of eight professional vocalists who blend years of experience and a love of a cappella harmony to every style of music they sing. From doo-wop to jazz, standards to pop, Bacharach to The Beatles, An Octave Above creates a new standard for excellence on the Chicago music scene.

Also members of prestigious Chicago-area choral ensembles including the Chicago Symphony Chorus, An Octave Above members hold degrees from Elmhurst College, Northern Illinois University, Bradley University, University of Illinois at Champaign, Western Michigan and the University of Miami.
2010 Chicago Regional: Third Place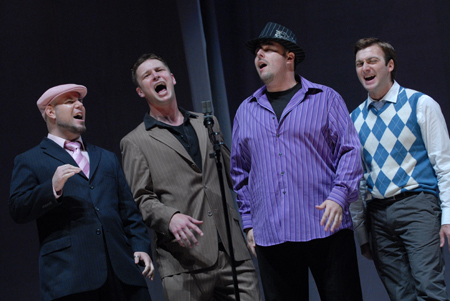 'Round Midnight is an award-winning "a cappella" quartet of music educators from the Long Island/Manhattan area of New York. While they sing primarily in the barbershop style, their eclectic influences range from jazz to classical and everything in between. The group is a two-time Semi-Finalist in the Barbershop Harmony Society's (BHS) International Barbershop Quartet Contest and they are also the BHS 2010 Mid-Atlantic District Quartet Champions. In addition, the foursome won the New York City Harmony Sweepstakes Championship and was bestowed with the coveted "Audience Favorite" award by overwhelming crowd vote. The quartet has received praise for their self-titled debut recording too, receiving a Contemporary A Cappella Recording Award (CARA) nomination in the category of "Best Barbershop Song" for their rendition of "Try A Little Tenderness". 'Round Midnight has been featured in an array of showcases, contests, and educational workshops spanning the United States from New York to California.