2008 Chicago Regional Winners: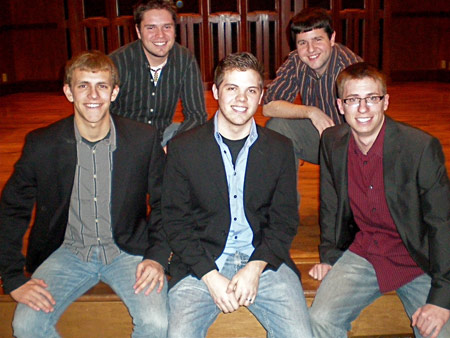 5one
5one is an up-and-coming pop/rock a cappella group consisting of five male Millikin University music students. Established in April, 2006, 5one accepted an offer to entertain tourists at Navy Pier in Chicago, IL that following summer. Since then, 5one has astounded audiences and encouraged musicians in the Chicagoland metropolitan area. Winners of the 2008 Chicago Rgional of the Harmony Sweepstakes A Cappella Festival. Currently based in Decatur, IL, 5one has released their first album, "Get It" through their own student-run record label at Millikin.
2008 Chicago Regional: Second Place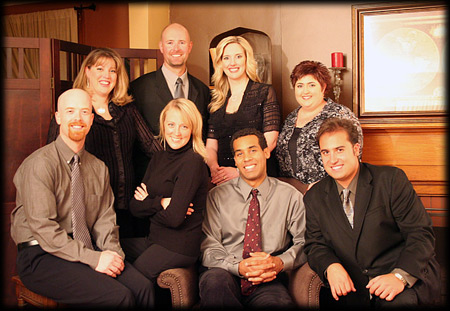 An Octave Above is a group of eight professional vocalists who blend years of experience and a love of a cappella harmony to every style of music they sing. From doo-wop to jazz, standards to pop, Bacharach to The Beatles, An Octave Above creates a new standard for excellence on the Chicago music scene.

Also members of prestigious Chicago-area choral ensembles including the Chicago Symphony Chorus, An Octave Above members hold degrees from Elmhurst College, Northern Illinois University, Bradley University, University of Illinois at Champaign, Western Michigan and the University of Miami.
2008 Chicago Regional: Third Place

MAUF
MAUF - An audience always expects from a music show an extraordinary mixture of several kinds of uniqueness. MAUF provides that in fascination, joy and music. MAUF captivates mostly through their live music using solely three microphones. Each of these microphones are used differently. The three elements are singing, beatboxing and creating sounds. This leads to an direct, authentic, lively mix of pop music, Techno, RnB, HipHop and World Music – not to forget fun and delight. MAUF have their qualities and have been recognizied all over the world. They have been very successful within the last 12 months and won 9 contests in Switzerland, Germany and Austria like the Austrian Band Contest 2006.