2006 Chicago Regional Winners: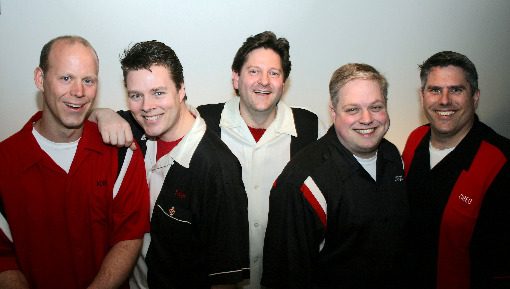 ElmoTHUMM In the summer of 2000, elmoTHUMM began performing for a few local events to rave reviews. Today, elmoTHUMM's hard rockin', high energy, fun filled show is featured entertainment at many of the Midwest's top fairs, festivals & events. Their arrangements of such classics as "Some Kind of Wonderful", "Come Go with Me", "Ain't that Peculiar" & "America the Beautiful", using only their voices & percussion, will leave you shocked, amazed & applauding for more.
2006 Chicago Regional: Second Place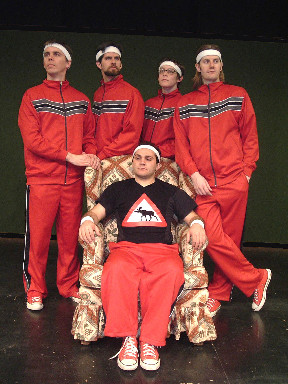 Moosebutter. So Weston (who was once called "A Mexican John Belushi," which is weird because he's not Mexican OR Italian) once did an interpretive dance, at a company party of very stern-behaving rural firemen, of birth. Acted it out - really gorgeous, actually - but the firefighters didn't think too highly of it. Chris is cultivating a hair farm. Ron is 3-time winner of the "Most Likely to Undergo Appearance-altering Surgery in the Next Six Months" award at the North Dakota State Fair in Minot, ND. Tim has graciously had his house arrest relaxed so he could attend this event. Glen gets angry if you approach his computer.
2006 Chicago Regional: Third Place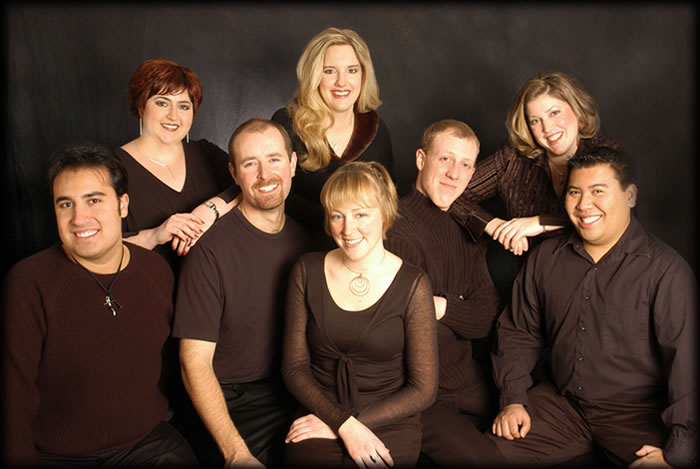 Four years ago, An Octave Above quickly established themselves as one of the hottest a cappella vocal groups in Chicago. Last year they were named 1st runner up at the Harmony Sweepstakes A Cappella Festival Chicago Regional. They've been featured performers with the Elgin Symphony Orchestra for their annual "Holiday Spectacular" concert for 3 consecutive years. They've performed for Chorus America's annual conference, opened for award winning jazz vocalist Dee Dee Bridgewater at the Elmhurst Jazz Festival, sang the National Anthem for the Chicago Cubs game at Wrigley Field and the Chicago White Sox game at U.S. Cellular Field and at the United Center for the Chicago Bulls game.The Chicago Symphony Chorus claims four of the members and the St. Charles Singers claims two; they've earned degrees in music and vocal performance from Elmhurst College, Northwestern University, Northern Illinois University, Bradley University, and the State University of New York (SUNY). Inspired by The Real Group, The Swingle Singers, Manhattan Transfer and The New York Voices. An Octave Above is versatile, eclectic and always wonderful. Listen once and you'll be transposed… An Octave Above!!