2006 Chicago Regional Winners: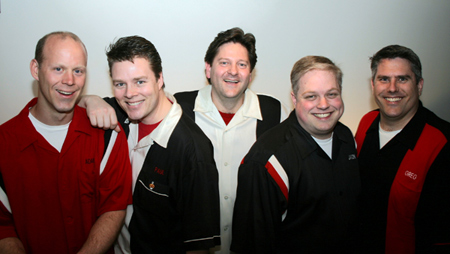 ElmoTHUMM In the summer of 2000, elmoTHUMM began performing for a few local events to rave reviews. Today, elmoTHUMM's hard rockin', high energy, fun filled show is featured entertainment at many of the Midwest's top fairs, festivals & events. Their arrangements of such classics as "Some Kind of Wonderful", "Come Go with Me", "Ain't that Peculiar" & "America the Beautiful", using only their voices & percussion, will leave you shocked, amazed & applauding for more.
2006 Chicago Regional: Second Place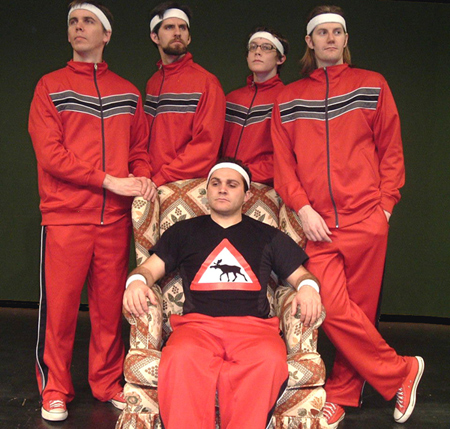 Moosebutter is a four-man comedy a cappella group. They have won awards from the Contemporary A Cappella Society(Best Comedy Song, 2004), The Harmony Sweepstakes (2003 International Finals runners-up), had their music included on compilation albums (Doctor Demento Basement Tapes 2005, Sing II 2005) and played live shows in front of audiences around the United States. Their tight harmony and eclectic humor have charmed audiences through two albums and countless live performances.

To handle all the performance requests they receive, moosebutter has several casts of performers. They perform with three, four, or five singers, depending on the show, and have done just about every kind of show you can imagine (Punk rock show? Check. National television? Check. Wedding reception? Check.).
2006 Chicago Regional: Third Place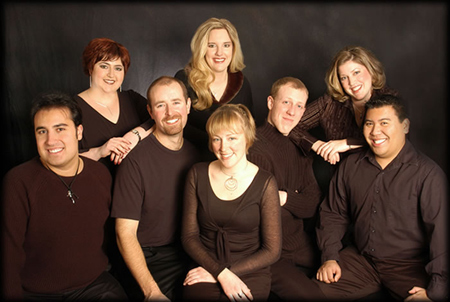 Four years ago, An Octave Above quickly established themselves as one of the hottest a cappella vocal groups in Chicago. Last year they were named 1st runner up at the Harmony Sweepstakes A Cappella Festival Chicago Regional. They've been featured performers with the Elgin Symphony Orchestra for their annual "Holiday Spectacular" concert for 3 consecutive years. They've performed for Chorus America's annual conference, opened for award winning jazz vocalist Dee Dee Bridgewater at the Elmhurst Jazz Festival, sang the National Anthem for the Chicago Cubs game at Wrigley Field and the Chicago White Sox game at U.S. Cellular Field and at the United Center for the Chicago Bulls game. The Chicago Symphony Chorus claims four of the members and the St. Charles Singers claims two; they've earned degrees in music and vocal performance from Elmhurst College, Northwestern University, Northern Illinois University, Bradley University, and the State University of New York (SUNY). Inspired by The Real Group, The Swingle Singers, Manhattan Transfer and The New York Voices. An Octave Above is versatile, eclectic and always wonderful. Listen once and you'll be transposed… An Octave Above!!