2005 Chicago Regional Winners: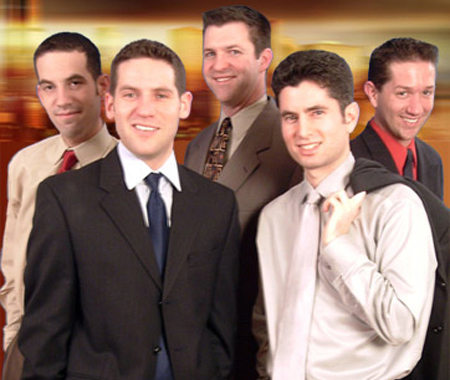 Fiveplay, Chicago's 2005 Midwest Harmony Sweepstakes Champions, is not your typical vocal group. In a world where musical trends change on a weekly basis, Fiveplay's style is timeless and enduring. With fresh interpretations of the standards of yesterday, classic arrangements of the hits of today and their own critically-acclaimed original compositions, Fiveplay demonstrates stunning versatility and razor-sharp precision with every song. Their diverse repertoire is virtually a 20th century songbook, covering everything from Sinatra to The Temptations to The Beatles and U2. More than simply a musical showcase, Fiveplay's refined choreography and unique brand of humor will entertain audiences of all ages.
2005 Chicago Regional: Second Place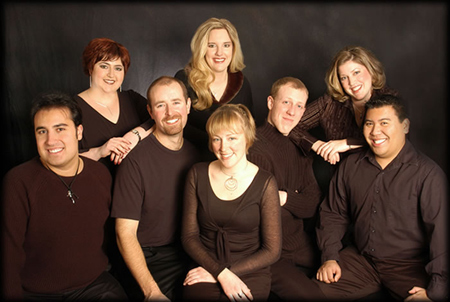 An Octave Above is a group of eight professional vocalists who blend years of experience and a love of a cappella harmony to every style of music they sing. From doo-wop to jazz, standards to pop, Bacharach to The Beatles, An Octave Above creates a new standard for excellence on the Chicago music scene.

Also members of prestigious Chicago-area choral ensembles including the Chicago Symphony Chorus, An Octave Above members hold degrees from Elmhurst College, Northern Illinois University, Bradley University, University of Illinois at Champaign, Western Michigan and the University of Miami.
2005 Chicago Regional: Third Place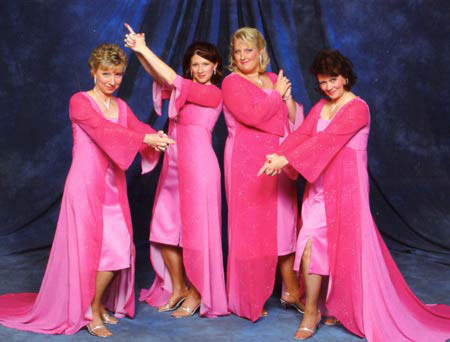 The Four Bettys are the 2008 Sweet Adelines International Champion Quartet. With a combined 40+ years singing and numerous national and international awards, they share a passion for performing. The Bettys just love an audience, and have enjoyed a wide variety of performance situations including concerts, barbershop chapter shows, special events, serenades, or even drive-by singings. The Bettys have sung for audiences in Illinois, Ohio, Michigan, Indiana, Nevada, Kansas, Connecticut, Massachusetts, Wisconsin, Florida, Canada, Maryland and can soon be seen in Oregon, California and Hawaii. Last May, the Bettys had the rare honor of headlining a show at the Kennedy Center for Performing Arts in Washington, D.C.