2003 Chicago Regional Winners: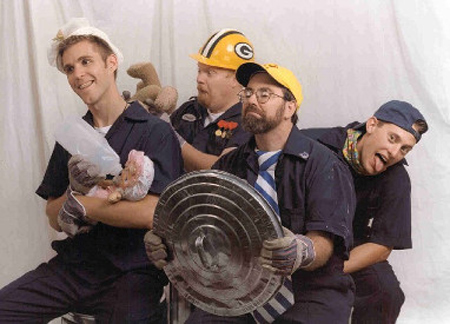 Nightwatch
Nightwatch was formed in December of 1998 as a result of a lost bet, or at least it seems that way sometimes. Matt (a fireman Ň ask him to show you his Dalmatian), Paul (international secret agent/sock garter model), Dan (the new voice behind that AFLAC duck) and Scott (not sure what he's doing this week) have been verbally berating each other ever since meeting in Greendale WI's Midwest Vocal Express, also known as the 2002 5th Place Bronze Medallist Barbershop Chorus. Their consistent refusal to sing any song seriously actually paid off in August of 2000, as they were crowned the Buckeye Invitational Funny Bone Comedy Quartet Champions after performing their now infamous (this means "more than famous", right?) Diner Set in front of tens of people in Columbus OH. Their latest achievement occurred in April of 2001, when they duped an esteemed judging panel just enough to capture the Land OĚLakes Division I Quartet Championship. No matter what the venue, you can expect high-quality singing and a wide array of musical styles from this group. What you can't expect is for them to go to bed early and to have serious conversations with each other, or anyone else for that matter.
2003 Chicago Regional: Second Place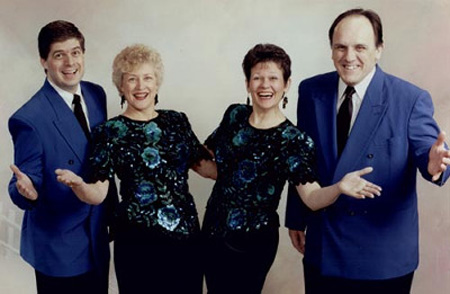 Rendezvous
Rendezvous is a mixed a cappella quartet from the Chicago area. They have very diverse interests and careers, but share a common joy in singing a cappella music. All four are accomplished singers in the barbershop style, now they get together to sing in a style that is truly their own. Their repertoire ranges from popular songs to jazz, folk and gospel, and there is sure to be something for everybody in each of their performances. Rendezvous has performed in Illinois, Wisconsin, Indiana, Ohio, Tennessee, Oregon, New Mexico, and as far away as St. Petersburg, Russia. They recently recorded a new jingle that will be airing nationwide on radio and television for Empire Today (formerly Empire) Carpets.
2003 Chicago Regional: Third Place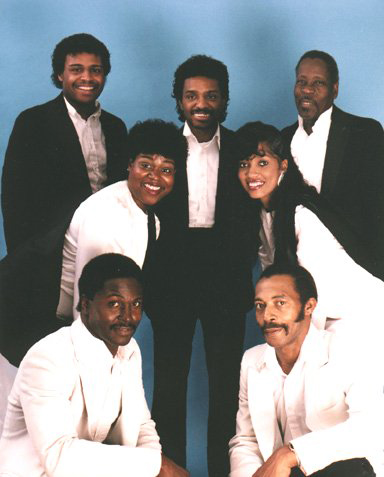 Straight Company is like a musical magnet, drawing together diverse styles and transforming them into something uniquely there own. Although they have experimented with different musical styles and formats over the years, they remain true to their a cappella roots and continue to deliver vibrant, airtight harmonies reminiscent of nothing you have heard before. Straight Company began over twenty-five years ago as a concept to blend the sounds of the founders' African heritage with the sounds of the world at large to create a new and exciting style. The group has performed all over America and in many foreign countries and for an impressive list of dignitaries and events. Events such as Hosanna, The ELCA National Convention, Jubilee, Evangelism Connections, several of the Six Flags theme parks, Winter Fest, The Crystal Cathedral, Vice President Gore, and many other dignitaries. Straight Company's CD "So Excited" charted in many markets around the USA and their latest, "Courtesy of God" won Album of the year at the CAMAs (Contemporary A cappella Music Awards) for 2002.