2012 Boston Regional Winners: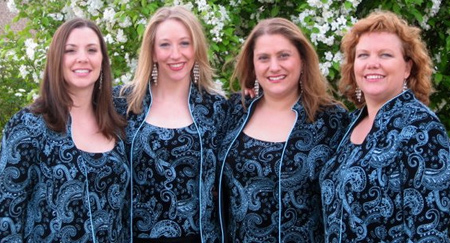 Foreign Exchange is a female foursome made up of members from 3 different countries, brought together by the power of music. We formed in 2009 and have loved making music together ever since. We are officially a barbershop quartet, but we sing everything from jazz to disco to broadway classics. Over the last year we have been quite busy, traveling throughout the Northeast and performing for various groups. The cherry on top was when we became the Harmony, Inc. International Quartet Champion of 2011 in November. In March we began the process of recording our first CD which will drop in the fall. Check out our website or facebook page to find out more and to see if we'll be performing near you!
2012 Boston Regional: Second Place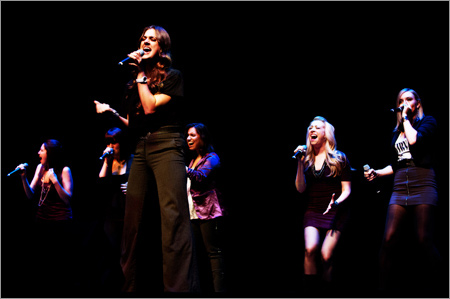 Musae is a women's vocal ensemble based in San Francisco. The group takes its name from the original "ladies of song," the classic nine muses of Greek mythology. Since its founding in 2004, Musae has performed diverse and accessible music throughout the Bay Area, and continues to stretch the boundaries of traditional repertoire for women's voices.

Musae functions as a musical collective in which each singer identifies as a leader and soloist contributing actively to the artistic process. The group's fourteen singers are trained in the choral tradition, but not bound by it. Each singer may sing a range of voice parts based on the aesthetic demands of the music, and the group performs largely without conductor.
2012 Boston Regional: Third Place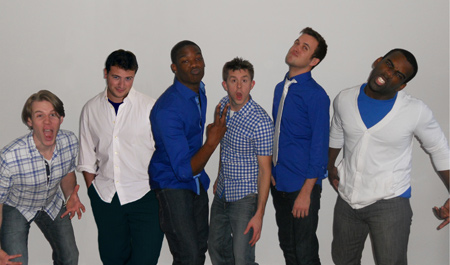 Blueprint
Hailing from Boston, Blueprint is an electrifying vocal band bringing a fresh, young energy to the stage. With their powerhouse solos and compelling harmonies, not to mention atomic dance skills and a guy named "Beast," you're guaranteed to write home about these captivating performers. They'll catch your attention from beat one with their carefree attitude and a repertoire that includes...every song they sing. You'll laugh, you'll cry, and, if they're lucky, you'll want to buy the t-shirt