2011 Boston Regional Winners: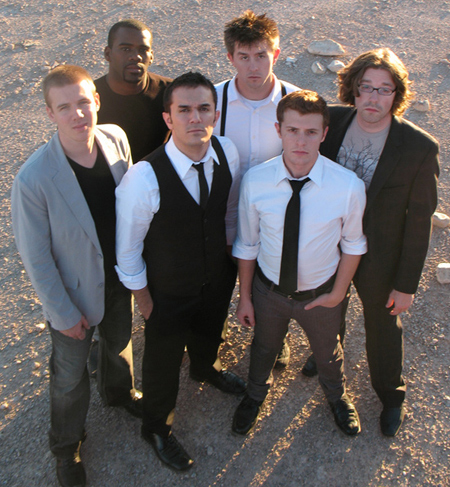 Founded in the spring of 2006 by current director Nicholas Girard, Overboard is a male a cappella group from Boston, MA. Although Overboard's repertoire consists primarily of contemporary pop/rock songs, including covers from such artists as Rascall Flatts, Stevie Wonder and The Beatles, the group remains true to its a cappella roots and continues to perform classic selections such as "Blue Moon," "In The Still of the Night" and "Stand By Me."

First conceived as a street performance group intent on entertaining audiences around coastal New England during the summer months, Overboard has come a long way in a short time. The group's first album, Shipwrecked, was recorded in Nick's living room and was released during that first summer. Shipwrecked was distributed during frequent busking stops in Newburyport, MA; Freeport, ME and Burlington, VT, as well as around the group's hometown of Boston.
2011 Boston Regional: Second Place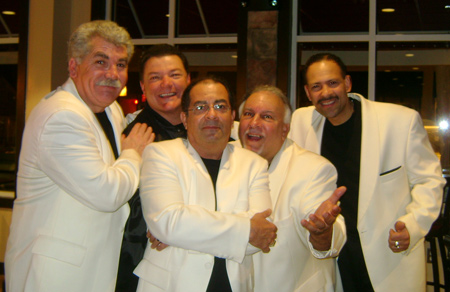 North Shore A Cappella - For the last 30 years, North Shore Acappella has entertained and excited thousands of listeners throughout the Boston area, adding an experienced blend of harmony, rhythm and tempo to songs from the 40's right up through today. The voices belong to Tommy Duarte, Paul Lopes, Jimmy Martin, Vinny Straccia, and Guy Chiapponi.

This special art of delivering music without instrumental accompaniment is what North Shore Acappella is all about. The award-winning group offers a continuously fresh repertoire of hundreds of popular hits that cover the last five decades. Each number and performance is arranged in a way that showcases each member in a role of lead singer – a trait that very few acappella groups in the country can claim.

North Shore Acappella's commercial advertising experience ranges from radio and television voice-overs for T.J. Maxx to a variety of corporate public relations assignments, including the New York Stock Exchange. North Shore Acappella has led entertainment efforts for major fund raising events, including the American Red Cross Mass Bay Chapter Food Relief Campaign, Massachusetts Special Olympics, and the Crispus Attucks Children's Center. .
2011 Boston Regional: Third Place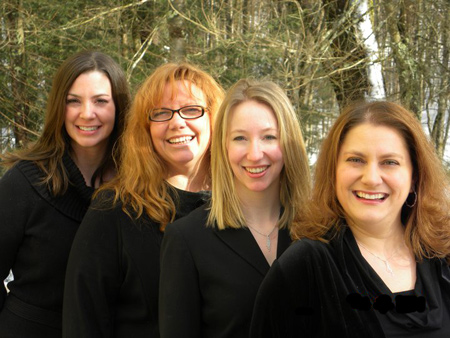 Foreign Exchange is not a house of currency but an a cappella group consisting of four ladies from 3 different countries who love to harmonize. They mostly sing barbershop, but their repertoire varies from old standards, to broadway numbers to disco and everything in between. They are happy to sing anytime anywhere until the wee hours of the morning as long as the chords keep ringing. Amanda, Maria, Morgan and Nanda all currently live in the US and are happy to be representing Harmony, Inc. on the Boston Harmony Sweepstakes stage.