2010 Boston Regional Winners: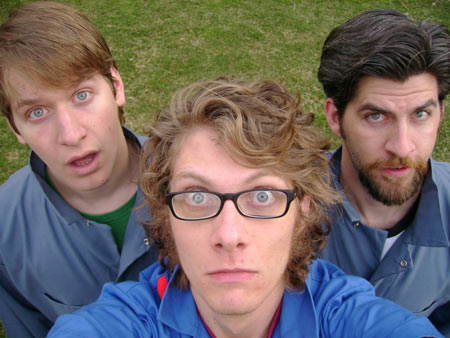 Plumbers of Rome
While serving as court musicians/crepe chefs at the court of Charles VII in the 13th century (they were not allowed to serve as the Royal Plumbers, since plumbing was at that time considered to be a form of witchcraft) the Plumbers of Rome invented a device to hurl food and concert T-shirts into the starving peasant section of the King's Concert Hall. Adapted for military use, and named the Trebuchet, this modest invention lead the French army to many victories, as well as adding to the festive atmosphere of French wedding receptions and modern day Renaissance Festivals. While history has all but forgotten the inventors of the Trebuchet, the Plumbers are commemorated in the traditional French carol ballade de l'arme romaine aim'e de plombier.
2010 Boston Regional: Second Place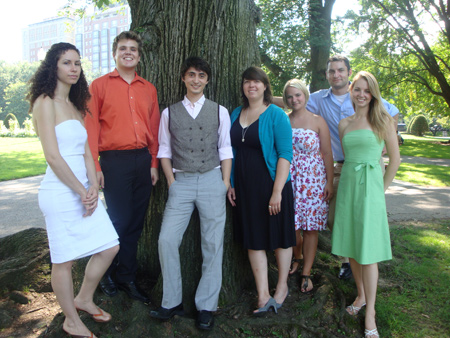 Prism
Since its inception four decades ago, the New England Conservatory's jazz program has been producing an impressive roster of young singers, largely due to the presence of JazzProject Recording Artist and virtuosic vocalist/composer, Dominique Eade. The newest crop of current students and alumni are no exception and they have decided to put their education and their voices together to create Prism, an all-star vocal ensemble featuring original arranging, masterful solo singing and lush harmonies. "Hearing any one of these innovative young singers live would be a treat, but to have their impressive talents combined in one group gives a glimpse of the future of vocal jazz group singing not to be missed," comments Eade, who served as a mentor to nearly every member.
2010 Boston Regional: Third Place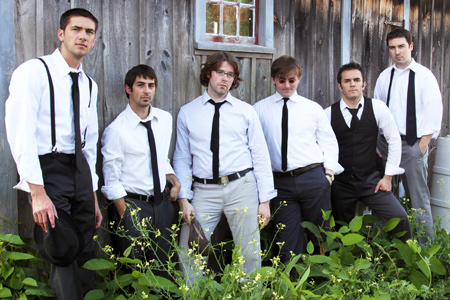 Founded in the spring of 2006 by current director Nicholas Girard, Overboard is a male a cappella group from Boston, MA. Although Overboard's repertoire consists primarily of contemporary pop/rock songs, including covers from such artists as Rascall Flatts, Stevie Wonder and The Beatles, the group remains true to its a cappella roots and continues to perform classic selections such as "Blue Moon," "In The Still of the Night" and "Stand By Me."

First conceived as a street performance group intent on entertaining audiences around coastal New England during the summer months, Overboard has come a long way in a short time. The group's first album, Shipwrecked, was recorded in Nick's living room and was released during that first summer. Shipwrecked was distributed during frequent busking stops in Newburyport, MA; Freeport, ME and Burlington, VT, as well as around the group's hometown of Boston.