2009 Boston Regional Winners: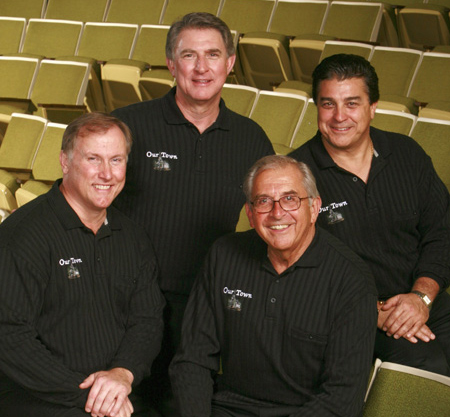 Comprised of four men with championship ranking in both the Barbershop Harmony Society and a cappella circles, OUR TOWN won both the prestigious Harmony Sweepstakes (the oldest a cappella competition in America) and Barbershop Harmony Society Northeastern Districts in 2009.

Known for their "big sound" and pure style of harmony, the quartet recently appeared at the iconic New York City nightclub, Birdland. Intent on singing familiar songs for the enjoyment of varying audiences - college students to traditional song buffs - OUR TOWN boasts a repertoire reflective of musical tastes ranging from contemporary up-tunes to nostalgic ballads.
2009 Boston Regional: Second Place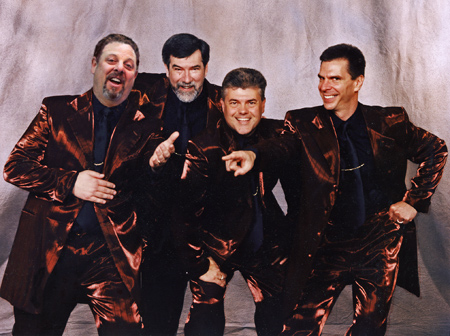 Road Show performs for Barbershop Chapters of the Barbershop Harmony Society (BHS), Sweet Adelines, Int. (SAI) Harmony Inc. (HI) as well as many non-barershop events and private occations. In addition to winning the Northeastern District Championship, Road Show won the N.E. Harmony Sweeps Acapella contest which is the premier American showcase for vocal harmony music.
2009 Boston Regional: Third Place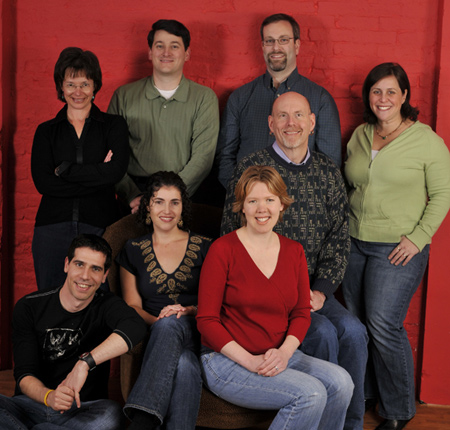 Take 8 gifted voices from a myriad of musical backgrounds. Add equal parts of early polyphony, cutting-edge modern harmony, familiar folk songs, uplifting spirituals, catchy pop tunes, and lush jazz standards. You'll get the eclectic, thought-provoking, and entertaining performance that only None of the Above can deliver to your next event.