2007 Boston Regional Winners: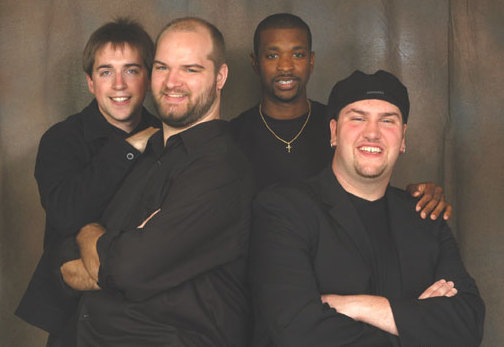 Men in Black is a young quartet bringing a fresh youthful sound and personality to barbershops classic standards and drawing appeal to its ever evolving sound in today's world. Their passion for the barbershop style was rewarded in July of 2005 when they were awarded he 2005 gold medal as the MBNA International Collegiate Quartet Champions. Once winning at this level, they immediately began to take on "the big boys" and in October of 2005 they were crowned the best in the Northeast.
2007 Boston Regional: Second Place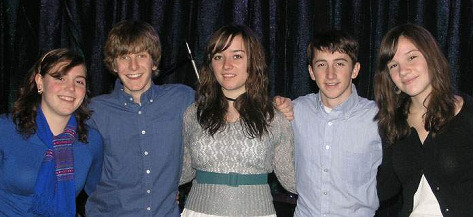 5-Alone is an award-winning jazz a cappella group from thePioneer Valley Performing Arts Charter Public School (PVPA) in SouthHadley, MA. 5-Alone made history in 2004 as the first high school groupever invited to compete in the Harmony Sweepstakes, and they are thrilled tobe back again this year!.
2007 Boston Regional: Third Place
Firedrill! stepped back, got a big running start and LEAPED... And made a big splash at the 2005 Harmony Sweeps by winning the Boston regional. When the finals came around, though, the group bellyflopped. Two years later Firedrill! is back with bright-red bellies (see for yourself!) and the same disregard for what contemporary a cappella is supposed to be. Since its last appearance the group has stepped up its repertoire and performance schedule, appearing at SoJam in North Carolina and agreeing to host the ICCA Finals at Lincoln Center this April. Firedrill! even released its first EP, Rock Paper Scissors. Thanks for having Firedrill! at the Boston Harmony Sweepstakes!