2006 Boston Regional Winners: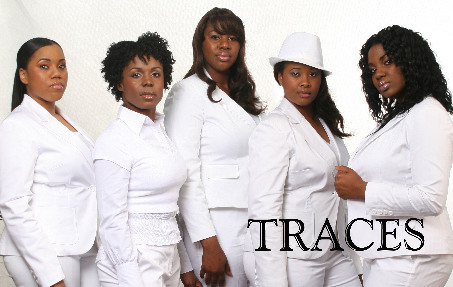 Traces is a female quintet dedicated to pushing the envelope of female vocals to the limit. Although the group has been around only for 2 years, the individual members have been singing all their lives. With musical influences like Take 6 and The Real group and The Jackson 5, there's usually something to look forward to when these ladies step on stage.
2006 Boston Regional: Second Place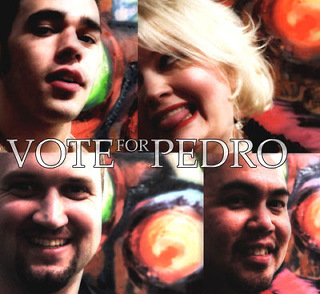 They're training to be cagefighters, but if that doesn't work out maybe the a cappella thing will! Vote For Pedro is a Boston-based group made up of three great-looking guys and one sexy, blonde mama. (Ok, ok. Taunia wrote this.) VFP likes to mix it up with jazz-influenced originals and standards, and they like to bring on the funny. They're just finishing up their debut CD of (mostly) originals and are excited about showcasing a few of the new tunes. VFP wishes all of the groups the best of luck! For more information about Vote For Pedro, visit the website at www.pedroband.com.
2006 Boston Regional: Third Place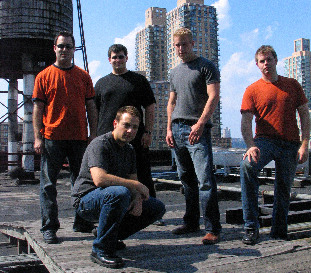 Invisible Men is a five-man vocal band based in New York City, dedicated to performing tasty and propulsive arrangements of the choicest pop, rock and R&B morsels. IM won Audience Favorite honors at the 2005 New York regional of the National Harmony Sweepstakes. The current lineup is the result of years of careful musical breeding, coming together from various other projects (and the occasional CraigsList ad); two of them began their pop acappella experiences at schools in the Boston area (Harvard and Brandeis)..