2005 Boston Regional Winners: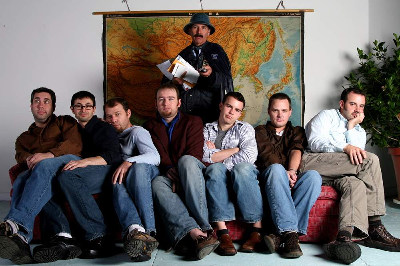 Firedrill! stepped back, got a big running start and LEAPED... And made a big splash at the 2005 Harmony Sweeps by winning the Boston regional. When the finals came around, though, the group bellyflopped. Two years later Firedrill! is back with bright-red bellies (see for yourself!) and the same disregard for what contemporary a cappella is supposed to be. Since its last appearance the group has stepped up its repertoire and performance schedule, appearing at SoJam in North Carolina and agreeing to host the ICCA Finals at Lincoln Center this April. Firedrill! even released its first EP, Rock Paper Scissors. Thanks for having Firedrill! at the Boston Harmony Sweepstakes!
2005 Boston Regional: Second Place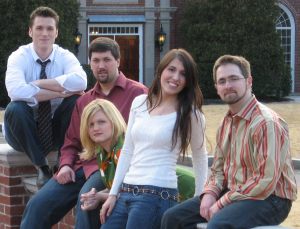 Similar Jones is a high-energy vocal band with a strong and ever-expanding New England following. Infusing a foundation of rock and soul with elements of blues, funk and jazz, they create a sound marked by tight harmonies, intricate rhythms, and a rock-solid groove. The Jones' crowd-pleasing repertoire combines engaging, original music with innovatively arranged covers. Their latest CD, Can't Get There From Here, was recently nominated for two Contemporary A Cappella Recording Awards: best contemporary pop/rock album and best contemporary pop/rock cover for Grandma's Hands. Similar Jones is honored to be recognized among so many talented vocal bands and looks forward to the award announcements later this spring.
2005 Boston Regional: Third Place

5-Alone wowed Boston's Harmony Sweeps audience last year as the first high school group ever accepted to compete! Hailing from the Pioneer Valley Performing Arts Public Charter School (Hadley, MA), 5-Alone was named "Best Jazz Vocal Group" two years in a row in DownBeat Magazine's annual student music awards. 5-Alone is directed by Tony Lechner, and has performed at the North Sea Jazz Festival in The Netherlands, the Monterrey Jazz Festival in California, the International Association for Jazz Education (IAJE) in California, and the Falcon Ridge Folk Festival in Hillsdale, NY. 5-Alone's CD "Good Vibrations" was named "Best High School Album" of 2004 by C.A.S.A. and received a perfect "5" from the Recorded A Cappella Review Board (RACB).