2005 Boston Regional Winners: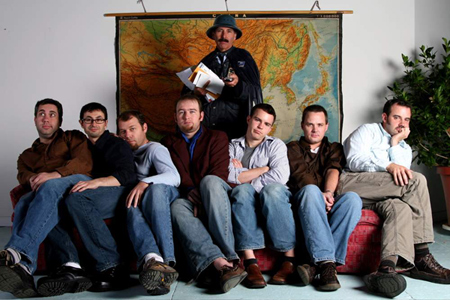 Firedrill! stepped back, got a big running start and LEAPED... And made a big splash at the 2005 Harmony Sweeps by winning the Boston regional. When the finals came around, though, the group bellyflopped. Two years later Firedrill! is back with bright-red bellies (see for yourself!) and the same disregard for what contemporary a cappella is supposed to be. Since its last appearance the group has stepped up its repertoire and performance schedule, appearing at SoJam in North Carolina and agreeing to host the ICCA Finals at Lincoln Center this April. Firedrill! even released its first EP, Rock Paper Scissors. Thanks for having Firedrill! at the Boston Harmony Sweepstakes!
2005 Boston Regional: Second Place
Similar Jones is a vocal band with a combined sound that's bigger than their 7 voices. With a heavy focus on blues and rock, the vocal band uses a powerful rhythm section to get things pumping and tight, and bright background vocals to build the foundation for a wide variety of songs, including favorite covers and their own original tunes. SJ has been gigging around Boston for ... holy crap has it really been 15 years? ... at venues large and small. The current lineup features an opera singer, an astrophysicist, and one original member. Can you guess who they are?
2005 Boston Regional: Third Place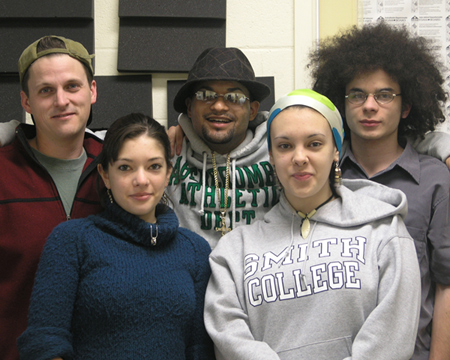 5-Alone
The idea of 5-Alone was conceived in the fall of 1999. I approached four students about starting a jazz a cappella quintet with myself as the fifth member. Encouraged by the succss of our first performance, we continued singing throughout the spring and debuted officially as 5-Alone at the Iron Horse in June, 2000.
Now 5-Alone is an accredited performing arts class at PVPA. We've come a long way from the days of rehearsing at lunch and after school. 5-Alone has gained a considerable amount of attention in a very short time. Awards and honors have been piling up from DownBeat Magazine, C.A.S.A., A-Capella.com, The National Harmony Sweepstakes, R.A.R.B., Primarily A Cappella, Berklee College of Music, and the I.A.J.E. 5-Alone has performed all over the world, including New York, California, and The Netherlands, and has turned the world of high school a cappella upside down.