2004 Boston Regional Winners: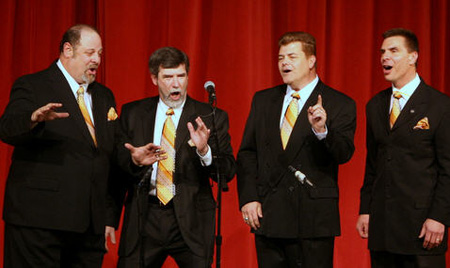 Road Show performs for Barbershop Chapters of the Barbershop Harmony Society (BHS), Sweet Adelines, Int. (SAI) Harmony Inc. (HI) as well as many non-barershop events and private occations. In addition to winning the Northeastern District Championship, Road Show won the N.E. Harmony Sweeps Acapella contest which is the premier American showcase for vocal harmony music.
2004 Boston Regional: Second Place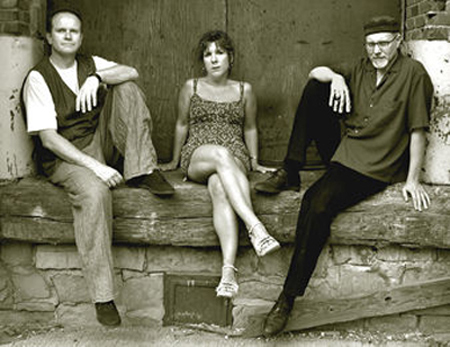 F'loom is an avant cappella vocal trio that presents cutting-edge programs of "language music" - original pieces that inhabit the fertile, mysterious realm that lies between pure language (speech) and pure music (song). F'loom performs original all-vocal compositions seething with satire, social commentary, pop diatribe, slap, zap, melody, poetry, and comedy.
2004 Boston Regional: Third Place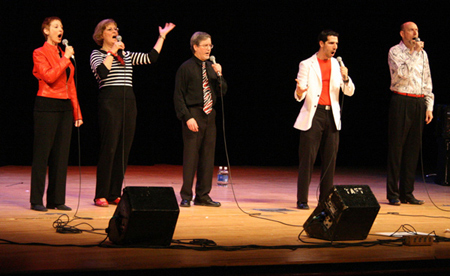 Fretless
Fretless made its debut in June of 1999 at the First Parish Unitarian Church in Bedford, MA. In 2004, we competed at the Eastern Regional Harmony Sweepstakes at Tufts University's Cohen Auditorium, winning third place. In 2005, we produced our first CD entitled "All the Things We Are".

Fretless weaves the soprano, alto, tenor, baritone and bass voices of five accomplished performers into a tapestry of lush harmonies and fascinating lyrics. Our repertoire includes an adventurous mix of lively pop songs, Broadway classics, demanding classical works, and off-beat selections from the great American songbook.