2012 Bay Area Regional Winners: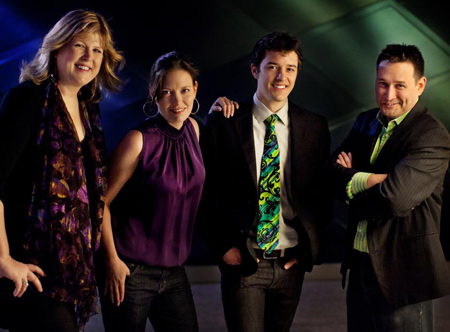 Sing Theory
Sing Theory is a modern vocal quartet, dedicated to uniquely interpreting jazz and pop standards, and preserving and developing the art of vocalese. The quartet is a configuration of familiar faces from the Bay Area vocal jazz scene. Members of the group originally met through the De Anza College jazz ensemble Vocal Flight, and have sung together in several variations since the mid 1990s, including +4db, Vocalese Inc., Moodswing, and Clockwork. Sing Theory most recently appeared as the Angel City 4 in Hillbarn Theater's production of "City of Angels"
2012 Bay Area Regional: Second Place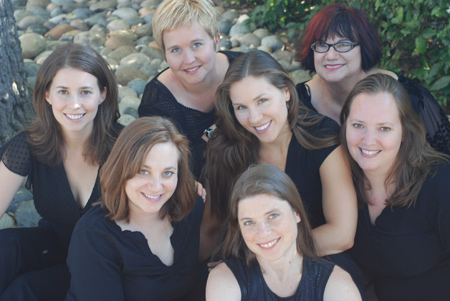 Founded in 1996, Solstice is a female vocal ensemble specializing in music written by women or for women's voices. Our music spans many different genres with an emphasis on world, classical, pop, and jazz. We are also committed to performing new works for women's voices and regularly compose, commission, and arrange new songs.

Solstice has performed in many Bay Area venues including Freight and Salvage, La Pena, the San Francisco Community Music Center, Music on the Hill, the Berkeley Arts Center, Trinity Chamber Music series, and Villa Montalvo. Solstice has also performed on KALW's Folk Music and Beyond On-Air Folk Festival. Solstice was a featured performer at the 2001 West Coast A Cappella Summit along with nationally known groups such as the Bobs and M-pact. At the 2007 San Francisco Regional Harmony Sweepstakes, Solstice was awarded 1st Place and Becca Burrington's arrangement of Joni Mitchell's "Blue" won Best Original Arrangement. Solstice ranked 3rd at the 2007 Harmony Sweepstakes National Competition.
2012 Bay Area Regional: Third Place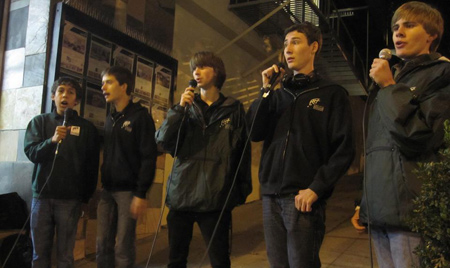 Continuum
Continuum is comprised of the oldest and most experienced young men in the Pacific Boychoir Academy. Continuum primarily performs a capella music, ranging from sacred pieces to arrangements of modern pop songs. This season, Continuum sports 9 members and will tour Russia, Latvia, Estonia, and Lithuania with other parts of the Choir.