2011 Bay Area Regional Winners: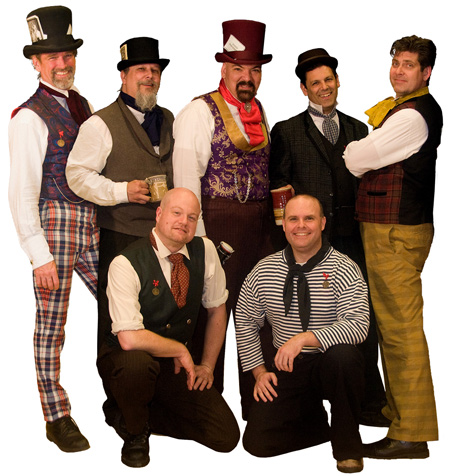 Brass Farthing is a group of stalwart lads brought together to sing songs, raise good cheer, and otherwise make merry in the company of friends both old and new. They take their inspiration from many periods and enjoy performing historical, traditional, and contemporary compositions in traditional styles
2011 Bay Area Regional: Second Place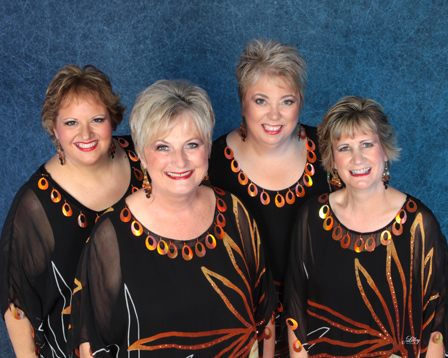 PDQ is a 4-part a cappella group that enjoys singing in the barbershop style. We sing jazz, pop, Americana, comedy, traditional barbershop, gospel and anything else. Basically, if you want to hear it, we'd love to sing it! We are the current 2009 Region 12 Fifth Place Medalist Quartet
2011 Bay Area Regional: Second Place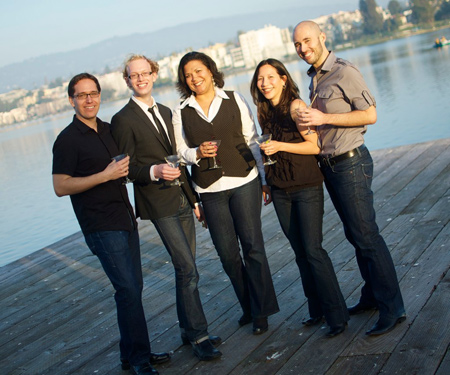 TonicEffect is a group of five talented musicians and truly gifted drinkers who transcend traditional a cappella roles to deliver an unexpected, exciting performance. Our modern, edgy music - including original mash-up arrangements, shared lead vocals, and rotating vocal percussion - brings a new energy to the Bay Area a cappella scene.
2011 Bay Area Regional: Third Place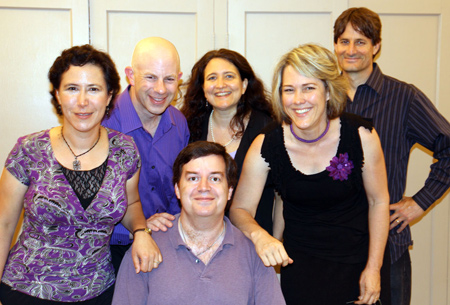 smorgaschord 'smOr-gas-kord n. 1: a variety of tones and rhythms spread out on a buffet table; 2: a group of entertaining singers of a-cappella music who enjoy a wide range of styles and can often be found near a buffet table.