2010 Bay Area Regional Winners: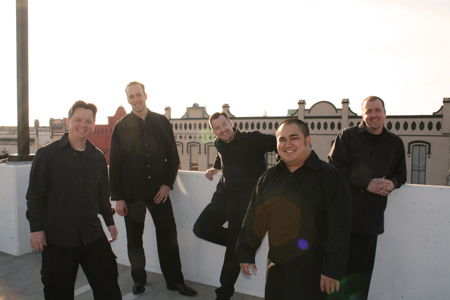 No Instruments? No Problem! Specializing in cover, pop and rockin' upbeat music, this high energy group combines all-vocal drums, guitars, and horns with smooth 5-part harmony to make you think there's an entire band on stage!

For over 14 years, Boyz Nite Out has traveled throughout the world appearing at major festivals, corporate events and private performances. The group has worked with such artists as Ray Charles, ELO, Jay Leno, Kool & the Gang and Michael MacDonald and has released 3 full length CD projects selling over 20,000 copies in the United States and Japan.
2010 Bay Area Regional: Second Place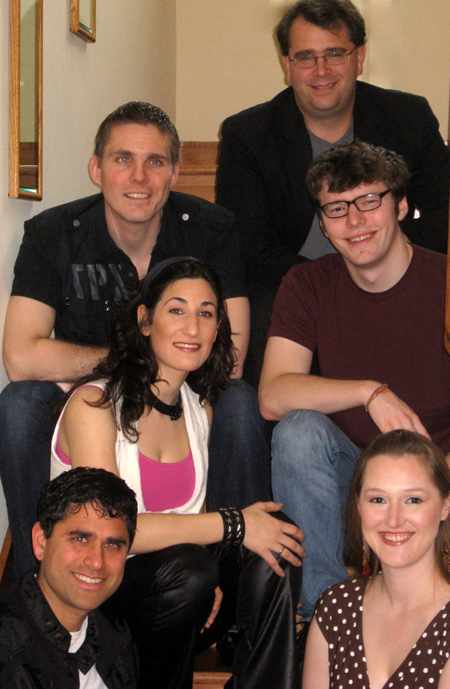 Radio Silence
Radio Silence is a group of 4 men and 2 women committed to innovation in a cappella music. The singers each began their a cappella careers in college a cappella groups: the Stanford Harmonics, the Cornell Key Elements, and the Cornell Class Notes and have continued singing in various vocal bands and local musical productions ever since. The members of Radio Silence have shared the stage with Kool and the Gang, Rockapella, the Nylons, M-Pact, the House Jacks, Vienna Teng, and Tower of Power. Their creative brand of a cappella music combines imaginative arrangements with driving vocal percussion and powerful vocals. 
2010 Bay Area Regional: Third Place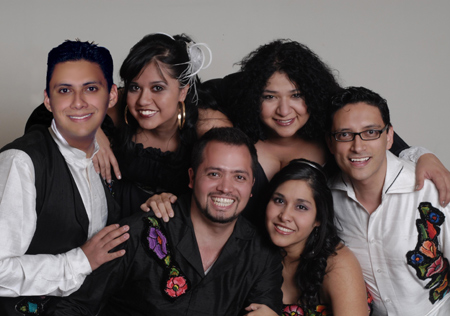 This exceptional ensemble, founded by its director Jose Galvan in 1990, has focused its artistic energy on the highly colorful arena of Mexican culture; nevertheless, it is capable of interpreting with equal success a wide variety of music, from pieces of Mexican colonial polyphony from the 16th and 17th centuries, songs in native tongues and/or with African influences, up to folklore and music of living Mexican concert composers. As if this repertoire weren't versatile enough, the group has also presented programs consisting of European composers, including motets and madrigals; Latin-American music, from tangos to Cuban music and Brazilian bossa-nova; negro spirituals, etc., etc.

It is within the context of this great talent, vocal aplomb, charisma, and interpretative flair, in which each member of Voz en Punto places his or her own seal. The end result is an audience which becomes-to quote the group's press notes-"Ecstatic", "On Fire", or "Delirious". Such adjectives would hardly seem to describe a vocal group which achieves its effects without the aid of microphones or other paraphernalia. Voz en Punto is, indeed, the irrefutable proof that the voice is the most glorious instrument which humankind has always had at its disposition.