2007 Bay Area Regional Winners: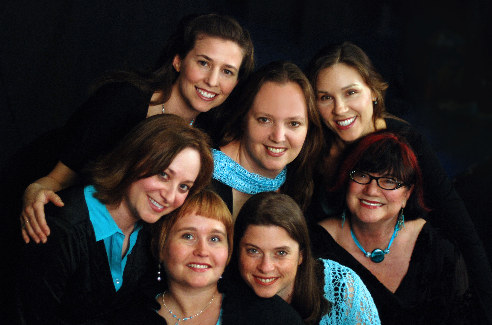 Solstice has enthralled Bay Area audiences for over 10 years with their passion and technical prowess. Their powerful performance of music from many genres spans 13 languages and over 9 centuries, and includes original compositions and arrangements for women's voices. This vocal ensemble defies easy categorization. Solstice sings classical music without the attitude, world music without the need for lengthy academic analysis, and pop music without the shtick. Audiences enjoy Solstice's performances because they bring a wide variety of musical styles to the table, and make them accessible through the sheer joy that they take in singing.
2007 Bay Area Regional: Second Place
Vocolot brings a joyous fusion of folk, jazz and cantorial traditions into a music rooted in universal heart, Jewish soul and social conscience that communicates a powerful vision of world peace and reconciliation.
2007 Bay Area Regional: Third Place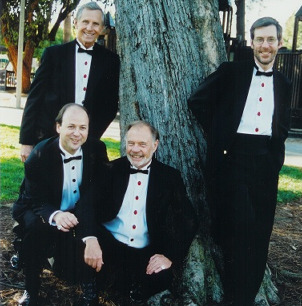 HouseBlend
HouseBlend has been delighting audiences in the Bay Area and Central Valley for over eight years. Unwed to any particular style, HouseBlend found its niche in performing a unique array of classical, doo-wop, gospel, barbershop, country, swing, Americana, seasonal, just plain whacked, and other styles. HouseBlend devotes each performance to both musical integrity and leaving the audience thoroughly entertained. True to their name, many of their performances begin by advising the audience to "Sit back, grab a cup of coffee, and enjoy the show." When you come to this year's Harmony Sweepstakes, they suggest sitting back, grabbing a delicious cup of coffee (in the lobby, of course) and enjoying all the fine groups performing that night, including the many and diverse sounds of HouseBlend.