2007 Bay Area Regional Winners: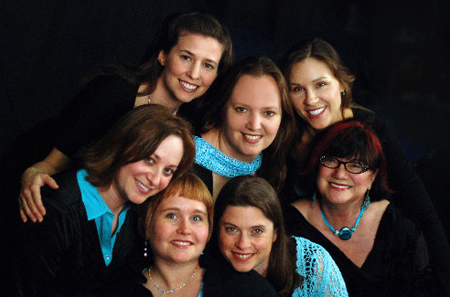 Founded in 1996, Solstice is a female vocal ensemble specializing in music written by women or for women's voices. Our music spans many different genres with an emphasis on world, classical, pop, and jazz. We are also committed to performing new works for women's voices and regularly compose, commission, and arrange new songs.

Solstice has performed in many Bay Area venues including Freight and Salvage, La Pena, the San Francisco Community Music Center, Music on the Hill, the Berkeley Arts Center, Trinity Chamber Music series, and Villa Montalvo. Solstice has also performed on KALW's Folk Music and Beyond On-Air Folk Festival. Solstice was a featured performer at the 2001 West Coast A Cappella Summit along with nationally known groups such as the Bobs and M-pact. At the 2007 San Francisco Regional Harmony Sweepstakes, Solstice was awarded 1st Place and Becca Burrington's arrangement of Joni Mitchell's "Blue" won Best Original Arrangement. Solstice ranked 3rd at the 2007 Harmony Sweepstakes National Competition.
2007 Bay Area Regional: Second Place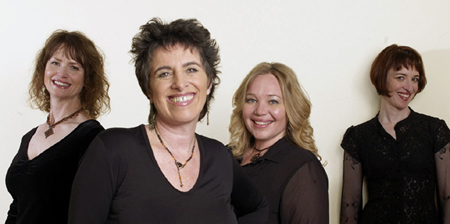 Vocolot takes its name from the English word "vocal" and the Hebrew word "kolot" meaning voices. Since 1988, they have been performing for audiences across the United States in English and Hebrew, with a sprinkling of Yiddish, Latino, Arabic and American Sign Languages. Vocolot draws upon ancient and contemporary sources that evoke the power of centuries of women's repertoire, primarily composed by Linda Hirschhorn, and mixes traditional modes with Folk, Jazz and Classical idioms to create an innovative sound. They are a California Arts Council Touring Artist and perform internationally, uplifting and enthralling audiences of all ages with songs of celebration, community and Jewish heritage.
2007 Bay Area Regional: Third Place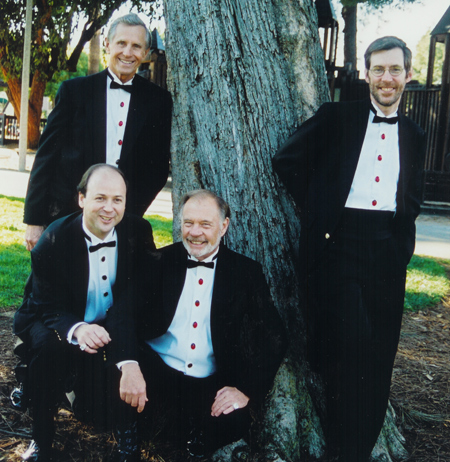 HouseBlend is an a cappella male quartet performing its own pop, jazz, seasonal, folk, country, gospel and other assorted musical genres. The members of the group met through the music ministry at Concord United Methodist Church. As they sang together, they realized something special was developing. In 1998, HouseBlend was born. Almost immediately, they were in demand to sing at various occasions in the area. Their repertoire expanded with each performance, their style emerged and their sleek presentation unfolded.