2006 Bay Area Regional Winners: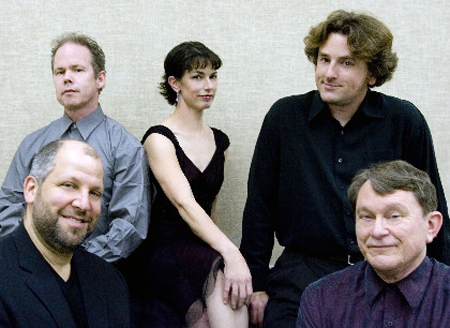 Clockwork
Clockwork is a vocal quartet who sing mostly close-harmony jazz but also our own twists on pop and rock tunes.

Clockwork, an award-winning San Francisco based vocal ensemble with a signature sound and style, performs a banquet of music from funk to gospel and R&B to standards. Rooted in the tradition of great vocal jazz groups such as the Hi-Lo's and Lambert, Hendricks and Ross, the Clockwork "sound" draws inspiration from all styles. As the great Duke Ellington said, "If it sounds good, it is good."

Experienced in both accompanied and a cappella performing, the group has arrangements for duos, trios and an 18-piece big band. Members of Clockwork have performed live with artists such as Bobby McFerrin, The Hi-Lo's , Meredith Monk, Don Shelton, Gene Puerling, Barbara Lewis, Sufjan Stevens, John Zorn, Barbara Morrison, Kent Nagano with the Deutches Symphonie Orchester and the Berkeley Symphony Orchestra, The PM Singers, Heatwave, GQ, Barbara Lynn, Richie Cole, M-Pact!, the House Jacks, Boyz Nite Out, InFusion, Vocal Flight, and on Ward Swingle's Instructional video "Swingle Singing."
2006 Bay Area Regional: Second Place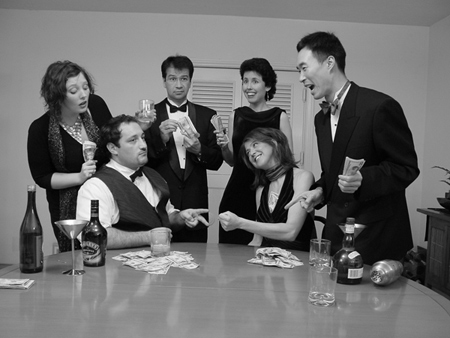 Ro Sham Bo is named after a popular hand game often used as a selection method in a similar way to coin flipping or drawing straws to select a person for some purpose. When Ro Sham Bo tours in Japan or Brazil, we're called Jan-Ken-Pon, but Philippinos call us Jack-n-Poy because they're cool. In England we're called Scissors-Paper-Stone because there's no Rockhenge, silly. In South Africa, the mildly offensive Ching-Chong-Cha. In Latvia we're called Akmens, skeres, papirits because of the catchy rhyme, "Akmens, skeres, papirits, viens, divi, tris." Caligula called us Saxum-Charta-Forfex, but in those days forfex beat everything because of the excitement over the newly invented scissors. Biologist Barry Sinervo from UC Santa Cruz discovered the Ro Sham Bo evolutionary strategy in the mating behavior of the side-blotched-lizard species Uta stansburiana. When we're not drinking during rehearsal, mating or playing Ro Sham Bo, we sing nicely.
2006 Bay Area Regional: Third Place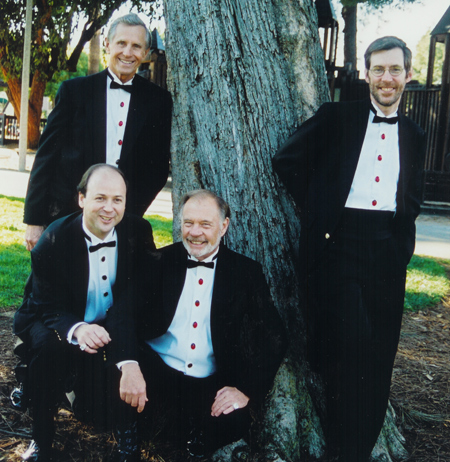 HouseBlend is an a cappella male quartet performing its own pop, jazz, seasonal, folk, country, gospel and other assorted musical genres. The members of the group met through the music ministry at Concord United Methodist Church. As they sang together, they realized something special was developing. In 1998, HouseBlend was born. Almost immediately, they were in demand to sing at various occasions in the area. Their repertoire expanded with each performance, their style emerged and their sleek presentation unfolded.