2004 Bay Area Regional Winners: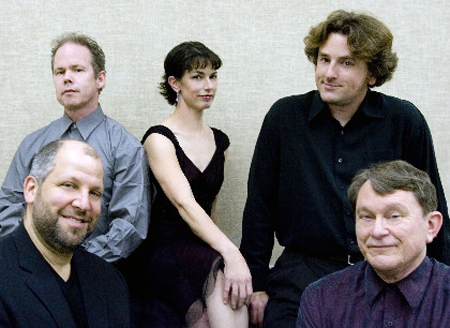 Clockwork
Clockwork is a vocal quartet who sing mostly close-harmony jazz but also our own twists on pop and rock tunes.

Clockwork, an award-winning San Francisco based vocal ensemble with a signature sound and style, performs a banquet of music from funk to gospel and R&B to standards. Rooted in the tradition of great vocal jazz groups such as the Hi-Lo's and Lambert, Hendricks and Ross, the Clockwork "sound" draws inspiration from all styles. As the great Duke Ellington said, "If it sounds good, it is good."

Experienced in both accompanied and a cappella performing, the group has arrangements for duos, trios and an 18-piece big band. Members of Clockwork have performed live with artists such as Bobby McFerrin, The Hi-Lo's , Meredith Monk, Don Shelton, Gene Puerling, Barbara Lewis, Sufjan Stevens, John Zorn, Barbara Morrison, Kent Nagano with the Deutches Symphonie Orchester and the Berkeley Symphony Orchestra, The PM Singers, Heatwave, GQ, Barbara Lynn, Richie Cole, M-Pact!, the House Jacks, Boyz Nite Out, InFusion, Vocal Flight, and on Ward Swingle's Instructional video "Swingle Singing."
2004 Bay Area Regional: Second Place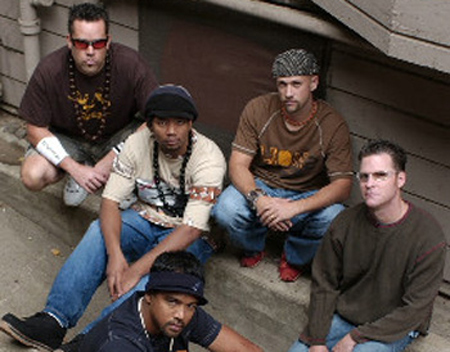 Three 5 and 6
Three 5 & 6 is an urban a cappella band from Sacramento that utilizes the human voice to incorporate gospel, hip-hop, funk and rap into energizing, danceable music. This all male vocal band imitates the full depth of instrumental sounds found in a classic R&B or funk band as opposed to the traditional "blended, one-voice" A Cappella sound. Their powerful beats drive a truly dynamic musical experience that fully engages and energizes the listener. THREE 5 AND 6's full length debut CD,"Urban A Cappella" was released in December of 2003. Be forewarned! Their music can be addicting and habit forming.
2004 Bay Area Regional: Third Place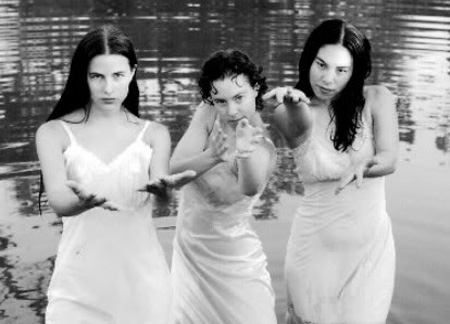 Copper Wimmin
Copper Wimmin are three obstreperous young women who set audiences on fire with their brilliant lyrics, haunting voices and fierce harmonies. They create a sacred hurricane of sound which leaves their audiences spellbound and often, in tears. Creating a buzz wherever they go, these vocal amazons have been singing together since they were twelve years old. They have evolved a sound so moving, so pure, that upon hearing them many recall a collective memory in which women sang together in caves and cathedrals before time began.

Copper Wimmin are a sonic epiphany. They weave their voices together so expertly that it is hard to know where one voice ends and the other begins. The combined impact of the arrangements, lyrical content and outrageous stage presence is that of a sublime sledgehammer effortlessly crashing through the door that separates the soulless from the sacred. Also appearing on the Bay Area Regionals stage in 1999, they were also finalists in the Lilith Fair talent search.