2002 Bay Area Regional Winners: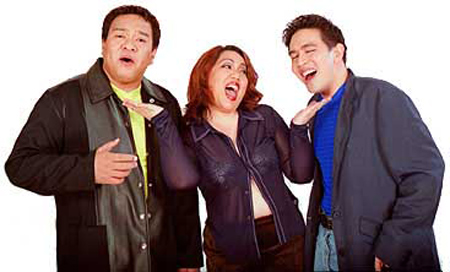 111 of A Kind
111 of a Kind is a dynamic vocal trio from the Philippines formed in 1994 and is currently based in southern California. Comprised of soloists belonging to different music backgrounds. The three met when they joined the "UP Madrigal Singers"- a renowned Philippine choral group. With their deep passion for singing all kinds of music, from classical to jazz, R&B, mainstream pop and a cappella, they decided to form a "quartet". With a shortage of altos, they gave up looking for one and moved on as "III of a Kind". The union creates a memorable musical experience in each performance with their combination of high energy, powerful vocal chords and great passion for music.
2002 Bay Area Regional: Second Place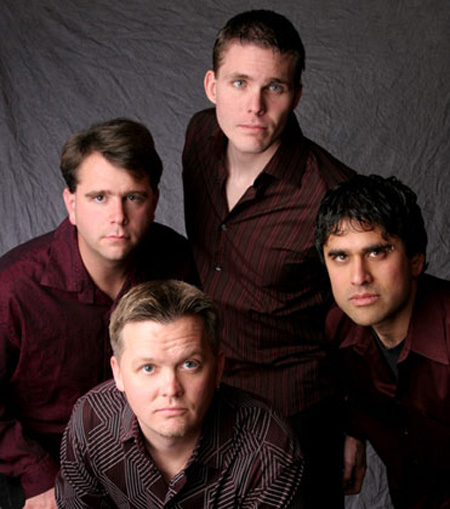 We are a vocal band based in San Francisco, CA. We perform a high energy mix of mind blowing vocal percussion, booming bass and screaming four-part harmony that is guaranteed to knock you out! We invite you to listen to our song clips, check out our new album, and sign our guestbook. We hope to see you soon at one of our concerts!

We were recently guests on an episode of the Discovery Channel program MythBusters, where we attempted to put out a fire by singing at it. Look for re-airings of the episode entitled Voice Flame Extinguisher on the Discovery Channel.
2002 Bay Area Regional: Third Place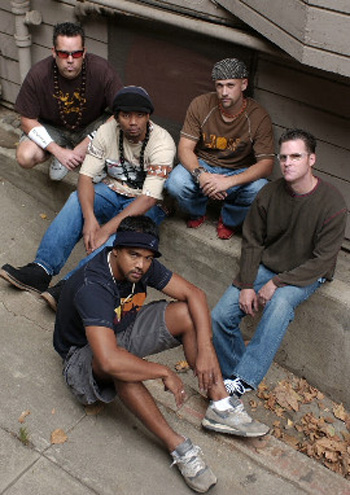 Three 5 and 6
THREE 5 AND 6 is an Urban A Cappella group from Sacramento. They are the innovators of a new music style that incorporates gospel, hip-hop, funk and rap providing energizing vocal music that you can dance to. With its edgy brand of a capella and aggressive live shows, THREE 5 AND 6 has been on the cutting edge of the new music scene since the group debuted in 2000. In the last year alone, THREE 5 AND 6 has performed in front of thousands, providing them with the spice of racial and musical diversity. Check them out at Be forewarned! Their music can be addicting and habit forming.