2001 Bay Area Regional Winners: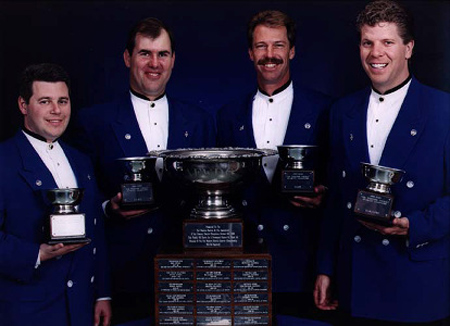 Freestyle
Current Champions of the Far Western District, barbershop quartet Freestyle are known for not only their great singing but also their zany antics, characterized as "a few fries short of a Happy Meal." Recently named Entertainment Champions at the prestigious Buckeye Invitational, their memorable show is sure to please, and members of the group have appeared on countless stages and milk cartons throughout the land. Tenor Todd Kidder recently gave up his dream of being the first 5 ft. 9 in. center of the NBA, while bass Bruce Morgan is the (Volvo) owner of a (Volvo) dealership in (Volvo) Santa Rosa, but does not use this venue (Volvo) for his own personal (Volvo) gain. Baritone Andy Wallace is an unassuming financial mastermind, collecting paperclips in his spare time. Lead Rich Brunner is the best-looking member of the quartet and his mother really loves him. Itís Freestyle entertainment tonight!
2001 Bay Area Regional: Second Place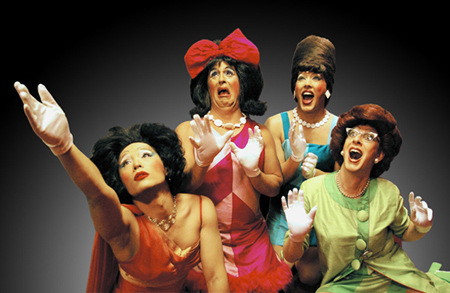 With a phenomenal performance record that includes an Off-Broadway show, an extended run in Vegas, two feature films, seven albums and appearances throughout the US, Canada, Mexico, Europe and Australia, the Kinsey Sicks hardly need an introduction. For over 16 years America's Favorite Dragapella Beautyshop Quartet has served up a feast of music and comedy to audiences at performing arts centers, music venues and comedy festivals in every kind of town you can imagine, in over 40 states! Their award-winning a cappella singing, sharp satire and over-the-top drag have earned the Kinsey Sicks a diverse and devoted following.
2001 Bay Area Regional: Third Place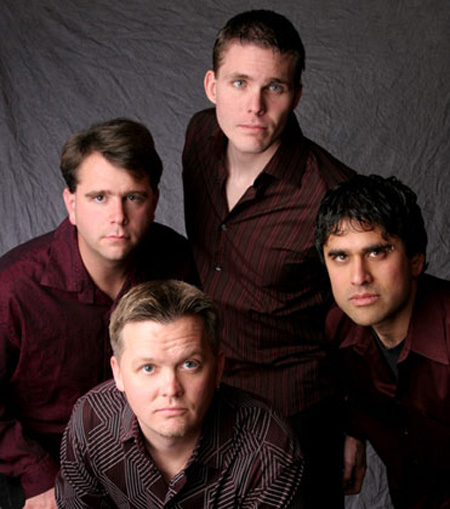 We are a vocal band based in San Francisco, CA. We perform a high energy mix of mind blowing vocal percussion, booming bass and screaming four-part harmony that is guaranteed to knock you out! We invite you to listen to our song clips, check out our new album, and sign our guestbook. We hope to see you soon at one of our concerts!

We were recently guests on an episode of the Discovery Channel program MythBusters, where we attempted to put out a fire by singing at it. Look for re-airings of the episode entitled Voice Flame Extinguisher on the Discovery Channel.