1996 Bay Area Regional Winners:
New Originals
Former members of Quintessence, Table For Five, In The Buff, The San Francisco Gay Men's Chorus, and one aspiration have Banded together to form one unique sound. Their balance of humor, energy, and heart can be habit forming.
1996 Bay Area Regional: Second Place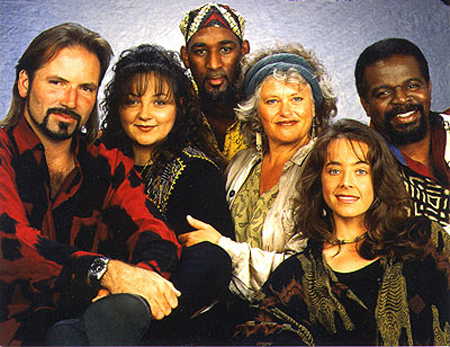 SoVoSo is a highly imaginative a cappella ensemble that sings a unique, rhythmic mix of jazz, gospel, world and R&B music, all rendered in their trademark improvisational style.

The SoVoSo repertoire consists of original compositions and other songs that present a global perspective, from Afro-Latin idioms to traditional funk and jazz arrangements. Two SoVoSo members (Joey Blake, past member, and current member David Worm) are current members of Bobby McFerrin's a cappella group, Voicestra, performing with him from 1993 to present.
Currently you will see David Worm, Sunshine Becker, Bryan Dyer and Zoe Ellis in this vocal band line-up, along with other great singers such as Nicolas Bearde, Ashling Cole and Vernon Bush. The SoVoSo family of singers continues to expand as this one of a kind musical project grows and flourishes.
1996 Bay Area Regional: Third Place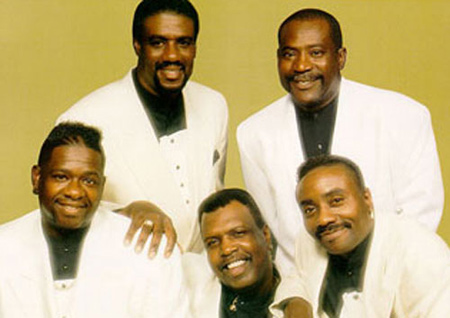 Talk Of Da' Town
The Bay Area's premier R&B/Motown/Doo-Woppers, capped off 195 with a 15 day tour of Spain, a gig with Patti Labelle, and the release of their debut album, after spending much of the year singing all over California (a four day gig in Chattanooga); and opening for Ray Charles, James Brown, Take 6, The Temptations, Tower Of Power and many others…I guess you could say they were busy. 1996 promises tours to Africa, Europe, a new all-Gospel CD (as The Mighty Prince Singers)…I guess you could say they'll be busy! Group members are: Paul Carrington, Carl Douglas, Stan Lockwood, Rayfield Ragler, and Doug Stepney.