1995 Bay Area Regional Winners: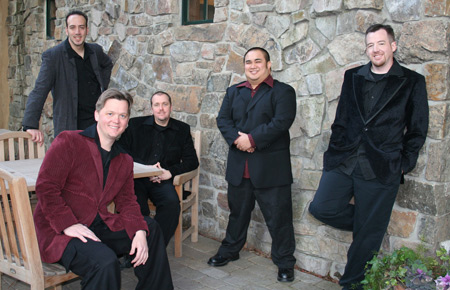 No Instruments? No Problem! Specializing in cover, pop and rockin' upbeat music, this high energy group combines all-vocal drums, guitars, and horns with smooth 5-part harmony to make you think there's an entire band on stage!

For over 14 years, Boyz Nite Out has traveled throughout the world appearing at major festivals, corporate events and private performances. The group has worked with such artists as Ray Charles, ELO, Jay Leno, Kool & the Gang and Michael MacDonald and has released 3 full length CD projects selling over 20,000 copies in the United States and Japan.